Skin Scene: Information for Those Considering a Career in Cosmetic Lasers

As the leader in the medical aesthetics industry, we like to go above and beyond to help people discover their passions within the health and beauty world. That's why we've put together our Skin Scene events. Don't be alarmed, though. This isn't a lecture–it's a meet and greet event that allows those thinking about entering the medical aesthetics industry, medical professionals, and more to mingle while enjoying drinks and hors-d'oeuvres while discussing the ins and outs of the cosmetic laser world.
Skin Scene is a fun step in the right direction to entering a career with cosmetic lasers and injectables. You'll hear from established plastic surgeons, published health and beauty experts, as well as National Laser Institute's founder himself, Louis Silberman. Our goal is to give you a wealth of good information and to answer any questions or concerns you have about this particular industry while giving you the 411 on today's marketplace and where medical aesthetic stands.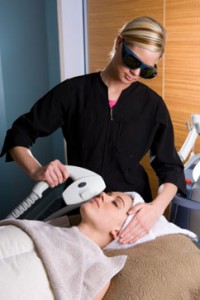 Plus, what would a party be without demonstrations and giveaways? For those interested in finding a career within cosmetic laser treatments, we have a live laser wrinkle reduction treatment we perform so you can watch and see how easy it's done. For medical professionals wanting to earn CE or CME credits while gaining a skill set in cosmetic injectables, we perform a live Botox demonstration to show how quickly and effectively it can be administered. As prizes, we offer everything from laser treatments, to Botox, to a partial school scholarship!
We've been in the cosmetic laser and injectable industry for a decade and train hundreds of students between our two campuses monthly. Our graduates have called our courses "life-changing" and "a step in the right direction" to get started within their new cosmetic laser or injectable career. We have earned many outstanding reviews, and A+ rating at the BBB, and are recognized as gold standard education.
To learn more about medical aesthetics or to see if our Skin Scene parties are coming to city near you, call us at 480-290-7399!