The Great Medical Aesthetics Shift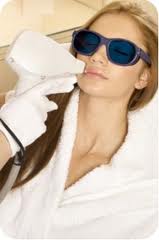 Thirty years ago, there wasn't quite a market for minimally invasive procedures that provided drastic results with cosmetic lasers because technology wasn't exactly there yet. If people weren't happy with certain aspects of their skin, many would resort to plastic surgery. Facelifts, body contouring, and slight skin tweaking were all mainly done by going under the knife. But in this day and age, technology has become more and more prominent and effective, proving the growth of a completely new market: The medical aesthetic market.
Many people aren't quite familiar with the term "medical aesthetics." This refers to minimally invasive treatments that can be performed without surgery. Cosmetic laser treatments and cosmetic injectable procedures are great examples of medical aesthetic treatments. Once technology became rapidly more advanced, there seemed to be a great shift in those wanting plastic surgery and those looking for a quick fix without any extreme downtime.
At first, some cosmetic laser treatments were abrasive and harsh on the skin, often times leaving clients with slight bleeding or scabs. While the laser was doing its job by working deep within the dermis layers, clients still had a few days of recovery time. However, because technology today is so advanced, many cosmetic laser treatments don't leave so much as a tiny bit of pinkness, similar to a sunburn, if anything. Many patients like that they're able to go back to work right away without the result of long downtimes.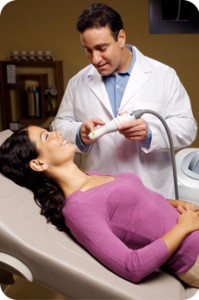 As the years have gone forward, cosmetic lasers have improved to become faster and more precise, giving clients deep treatments without the harsh results. And because more and more people are choosing medical aesthetic treatments instead of plastic surgery for minor procedures, there's a big market for laser technicians.
However, there are rules and regulations when it comes to the medical aesthetic industry. According to an article written by Gary Boas, "Every state has regulations as to who can operate a laser and how much training is required, depending on the class of the laser." This is why it's incredibly important to receive medical aesthetic training from a credible laser school.
This is why we often recommend National Laser Institute. National Laser Institute is the leader in the medical aesthetics industry and has been educating in the field of medical aesthetics for over a decade. They train hundreds of students every month and offer hands-on training courses that allow students to work with top of the line laser equipment. National Laser Institute has earned an A+ rating at the BBB as well as a number of starred reviews. They're also recognized as gold standard education.
To learn more about medical aesthetics or National Laser Institute, please call 480-290-7399.