Laser Training for Nurses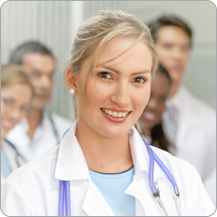 Although nursing certainly has its rewards, it can also be an exceptionally demanding job.
For this reason, some nurses have chosen to alter their career paths to that of Medical Aesthetics Nurse Specialists or simply, aesthetics nurses.
No, aesthetics nursing is not an industry exclusive to really good-looking people! It is, however, one of the fastest growing specialties within the nursing profession.
Laser training for nurses is an excellent way to add to your skill set, allowing you to earn CE/CME credits!
What is a Cosmetic Nurse?
What, exactly, is an aesthetics nurse? Basically, she or he is an RN who has received specialized training in cosmetic procedures such as BOTOX® injections, Dermal Fillers like Restylane® and JUVEDERM®, spider vein treatment (sclerotherapy), IPL photofacials, microdermabrasion, deep chemical peels and laser training for nurses.
With aesthetic nurse training, nurses have the opportunity to add to their expertise or jump into an entirely new field of medical aesthetics. Because this is a $16 billion industry, many nurses have decided to offer these highly in-demand services to clients.
Since laser and injectables are cosmetic treatments, you do not have to deal with the insurance middleman. This means you can capitalize on these services, many of which go from between $300-$1,000 per treatment.
Why is National Laser Institute the best school for laser training for nurses?
Whether you are considering laser training for nurses as a part or full-time addition to your training, National Laser Institute provides you what no other medical aesthetics training institute can. We offer classes led by expert medical and industry professionals in a beautiful retail medical spa setting with small, hands-on classes.
Our aesthetic nurse training programs also cover safety, state-of-the-art equipment, advanced techniques, the Fitzpatrick scale, biophysics, and everything else you need to become successful in this industry.
You won't find a more professional and reputable school with all that we have to offer! Please visit our student feedback page on our website, and you'll see why we're the best.
For more information on laser training for nurses, contact us today at 480-290-7399 or fill out the form to your right.
Learn More from our Webinars
Each month we host free monthly webinars for nurses who are interested in the medical aesthetics field. Our webinars include live demonstrations, information from top industry experts, a live Q&A, and much more. We also discuss how our training program works! It is a great resource if you're looking for a little more information or understanding about this industry.
To view a sneak peek of our webinar, play our video below! To learn more, you can visit our webinar page and sign up for the next one!