Need CE or CME Credits This Year? Medical Aesthetics May be for You!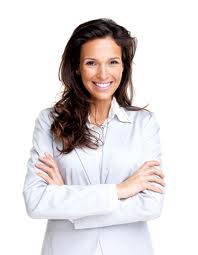 Each year, state boards require medical professionals to obtain a certain amount of CME (continuing medical education) or CE credits to keep up-to-date with what is happening in the field and to gain knowledge on new techniques or services. Although medical professionals can choose to attend seminars within their field, many often choose to explore other areas of medicine. Most recently? Medical aesthetics.
Medical aesthetics refers to the nonsurgical portion of cosmetic treatments, which means you don't need to be a plastic surgeon to learn the techniques. These include services like Botox, laser hair reduction, dermal fillers, IPL (intense pulsed light) photofacial skin rejuvenation, sclerotherapy, noninvasive body contouring, and many more.
Why choose medical aesthetics? Well, for one, it's a 10 billion dollar industry. More customers want longer-lasting and even permanent cosmetic treatments to look more youthful and fresh-faced, and the trend points toward medical aesthetics. Also, the top 3 noninvasive cosmetic treatments include Botox (5 million treatments performed in the U.S. last year) , dermal fillers (1 million), and laser hair reduction (1 million). By gaining skills within this market, you have the opportunity to make more income without the hassle of insurance.
One of the biggest reasons that medical professionals choose medical aesthetic training is because it only takes two weeks or less to earn CE or CME credits and gain the skills you need to perform these types of treatments on clients. In fact, at National Laser Institute, you can gain certification in as little as a weekend!
Medical Aesthetic Training with National Laser Institute
As the leading medical aesthetic school in the nation, National Laser Institute has been around for over a decade and is dedicated to providing a top-tier level of excellence. We offer a 2-day Botox/dermal fillers course for medical professionals that takes place over the weekend. This includes hands-on experience with real clients within a retail medical spa as well as expert instruction from leading professionals in the field.
We also offer a 10-day comprehensive medical aesthetic training course. This course includes cosmetic injectables, laser training, sclerotherapy, skin rejuvenation, and much more. It's our most sought-after course because medical professionals gain everything they need to know about the country's most in-demand cosmetic services.
Want to hear what medical professionals think of our courses? What our testimonial video below! If you'd like to learn more about CE or CME credits and courses, simply fill out the form on your right or call 480-290-7399.