Ready to Jumpstart Your Medical Aesthetics Career? Here's What To Expect in 2019!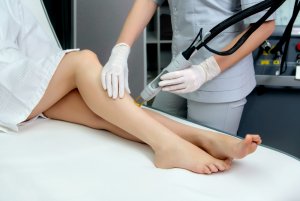 The desire to look perfectly filtered in real life has never been stronger in our selfie-obsessed culture.
Since 2000, the number of treatments requested in the medical aesthetics industry has grown dramatically – more than 200 percent!
To keep pace with consumer demand, the Food and Drug Administration (FDA) plans to approve at least three new cosmetic procedures in 2019.
The popular website RealSelf recently revealed the latest annual trends related to consumer interest in cosmetic treatments in its 2018 Aesthetics Trend Report.
Can you guess which cosmetic treatments made the list?
The Biggest Medical Aesthetics Trends of 2018
From Botox to CoolSculpting, this year saw a continued rise in client interest for minimally invasive treatments. In fact, client interest in medical aesthetics procedures has outpaced interest in surgical treatment options since 2015.
The report cites the growth of cosmetic treatments reflects an interest in treatment options that deliver results with little to no downtime.
Botox topped the list as the most-researched cosmetic treatment for a second year and interest increased 11 percent compared to 2017. Lesser-known treatments like microneedling and PRP therapy saw significant growth, 19 percent and 20 percent respectively.
Interest in treatments to improve skin conditions saw rapid growth as well. Halo snagged the second spot with 39 percent growth. This light-based treatment utilizes a fractional laser to address concerns like sun damage, discoloration and enlarged pores.
Thread lifts also scored big in 2018 with the highest interest growth, up 42 percent year-over-year.
Minimally Invasive Cosmetic Treatments With the Highest Interest Growth, 2017-2018
| | |
| --- | --- |
| TREATMENT | PERCENTAGE |
| Thread Lift | 42 Percent |
| Halo Laser | 39 Percent |
| PRP For Hair Loss | 20 Percent |
| Microneedling | 19 Percent |
| Botox | 11 Percent |
What Treatments Will Be Popular in 2019?
What will be the most popular treatments in 2019 to inject, zap and restore our bodies? Here are our predictions!
The year of the toxins. Buzzwords like "baby Botox" gained popularity this year, increasing the fastest among millennials aged 18 to 24. While Botox reigns supreme, companies like Revance are in late-stage clinical trials for injections that could bring increased competition to the market.
The rise of "tweak-ment." Overfilled lips and exaggerated cosmetic treatments are things of the past. Clients want to maintain their facial structure with a few refined tweaks for a more natural look. Many clients will undergo procedures earlier as a means of preventative treatment.
Expanded view about modern beauty. By sharing their experience online, celebrities and social media influencers have reduced the stigma surrounding elective cosmetic treatments, giving individuals the ability to select procedures that fit their personal definition of beauty.
So, what does all of this mean? Due to the rise in cosmetic treatments across the United States, more job opportunities are available for those seeking a career in medical aesthetics. Since these positions require an understanding of skin and tissue interaction, as well as how to operate a cosmetic laser, training is a must!
Medical aesthetics schools offer training for cosmetic lasers and injections (Botox, dermal fillers and more!) When it comes to selecting a laser training course, consider one that offers clinical hands-on training with a team of skin care specialists, cosmetic laser techs, physicians and nurses who are highly experienced in the field.
At National Laser Institute, we place students in small, intimate groups during clinicals so that they can receive the most out of their training experience. You will work on a variety of clients we schedule for you so that you have real-world experience!
Medical Aesthetics Training at National Laser Institute
Do you have a passion for helping others look and feel their best? Kick off 2019 with a new career when you enroll in medical aesthetics training at National Laser Institute!
In two weeks, you can begin a career as a cosmetic laser technician in the $16 BILLION medical aesthetics industry.
Each cosmetic laser course combines didactic theory with clinical hands-on training for the ultimate learning experience! Our goal is for you to feel comfortable and confident in performing the cosmetic treatments you learn.
In the classroom, you will learn things like the ABC's of laser, the Fitzpatrick scale, disorders of the skin and tissue interaction. Clinicals are spent in a medical spa environment where you will watch comprehensive laser demonstrations and perform these treatments yourself! National Laser Institute is the only school to spend millions of dollars each year to find and book real clients for you to work on.
If you are a physician, nurse or medical professional interested in the aesthetics side of the biz, we offer CE/CME training courses that offer training in Botox, dermal fillers, PDO threads and more!
Botox training for medical professionals is a wonderful opportunity for those who want to expand their practice and increase revenue by adding Botox and laser treatments to their practice. Many RNs take these courses to broaden their skill set and gain supplemental income or start a new full-time career as a medical aesthetics nurse.
If you would like to learn more about National Laser Institute's course options, fill out the form on your right or call 1-480-290-7399.