Palomar Revolutionizes Cosmetic Laser Treatments
Palomar is a cosmetic laser company that prides itself for being the leader in the laser aesthetic industry. This company has been around since 1991 and is dedicated to improving and redefining the ways cosmetic laser and light-based treatments are performed within the skin-care industry. Thousands of companies use Palomar technology worldwide, especially medical spas and skin clinics that provide advanced cosmetic laser treatments. These lasers help improve a variety of skin concerns, from removing unwanted hair and acne scars to diminishing signs of wrinkles. To put it shortly, Palomar is a name many medical professionals and laser technicians trust to perform outstanding treatments.
Palomar continues to grow and advance within it's cosmetic lasers, introducing the new Palomar Vectus Laser. According to Palomar's website, this new laser "uses optimized technology to provide fast, uniform, permanent hair reduction for the widest range of skin and hair types – without sacrificing comfort." This cosmetic laser has a Skintel Melanin Reader, which helps provide the absolute best performance when it comes to client's skin type, since melanin plays a huge role in laser hair removal. According to reports, the interface is designed to easily select options when it comes to the clients hair type, color, diameter, etc. In short, it's able to perform faster, easier, and with more advanced benefits that any laser hair removal laser before.
Palomar lasers are approved by the FDA and are recognized as some of the most prestigious lasers in the industry. Over 6 million treatments are estimated to be performed with Palomar lasers. They are reliable, safe, and very effective at performing.
Aspiring laser technicians train with Palomar technologies at National Laser Institute, the leader in the cosmetic laser industry. We're committed to providing students with quality laser training, which includes hands-on training with clientele using sophisticated laser technology. Attendees will learn everything from the basics to the fine details of how treatments work and how they should be performed.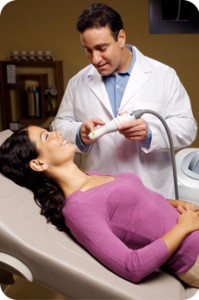 With National Laser Institute's comprehensive laser course, future laser technicians can be trained on the following:
• Laser hair removal
• Laser wrinkle reduction
• Laser acne removal
• Laser stretch mark removal
• Laser tattoo removal
• Many more
National Laser Institute has been referred to as the Harvard of the medical esthetics schools and is easily one of the best places to receive cosmetic laser training. We've earned an A+ rating at the BBB, received a number of excellent reviews, and are recognized as gold-standard education.
To learn more about laser training, Palomar technologies, or National Laser Institute, please call 480-290-7399.
Read more information on: