Photofacial Treatments Help Reduce Rosacea, but Scientists Discover What Causes Skin Redness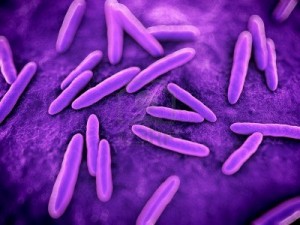 According to NBC News, scientists find that mites that live and die within the skin can cause rosacea. When Demodex folliculorum, the mites that cause rosacea, die, they release bacteria that spills onto the glands that causes this redness. These mites are said to feed on dead skin cells and the facial oil that your body produces.
Yuck!
Can there possibly be someone even grosser than this? The answer: Yes. Because these mites have been reported to not have anal glands, which means when they die, all of that waste is released into your skin.
Double yuck!
Lucky for you, the experts at National Laser Institute have some advice for preventing both mites and rosacea. Mites can be oftentimes found in pillows, which is why–according to Sleep Better–it's important to replace your pillow every 1-2 years. Washing is a good preventative, but it's still best to replace it altogether. Also, mites also thrive within carpets, curtains, and bedding. Because it's expensive to replace all of this, giving your home a good wash can help keeping those disgusting mites away.
To help reduce rosacea and to help kill some bacteria thriving within your skin, consider photofacial treatments. Intense Pulsed Light (IPL) photofacial skin rejuvenation is a light-based treatment where cosmetic light and energy is targeted at your skin, which is then absorbed into the unwanted pigment. The pigmented skin is damaged by the light and heat energy, which causes it to disappear while stimulating collagen and elastins. While photofacial treatments are great for rosacea, they also help rid sun damage, age spots, fine lines and wrinkles, large pores, freckling, broken capillaries, and more.
You can receive photofacial treatments at National Laser Institute, the leader in the medical esthetics industry. They offer quality cosmetic laser and injectable treatments performed by experts in the field of medical esthetics. They also offer medical esthetics training for both medical professionals, health and beauty experts, and career changers. They have received numerous outstanding reviews as well as an A+ rating at the BBB.
Don't let these creepy mites thrive within your skin! Take action and receive a photofacial skin rejuvenation treatment with National Laser Institute. To learn more, please call 800.982.6817.