Most Effective Cosmetic Lasers 2020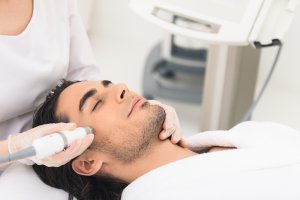 Wondering what the most effective cosmetic lasers in 2020 are and how you can get into the exciting industry of cosmetic lasers? We offer exciting programs in cosmetic lasers. You'll learn all about the most in-demand treatments in this industry as well as the most up to date practices. If you're ready to change your life and get started in this booming industry of medical aesthetics then keep reading. 
What are the most effective cosmetic lasers in 2020?
There are plenty of different treatments in this industry and when you get into one of our cosmetic laser programs you will learn all about the most effective cosmetic lasers in 2020. This will help you in the future when understanding which treatments to give clients based on their issues. During your time at the National Laser Institute, you'll learn how to treat issues by learning the most in-demand treatments such as:
Laser hair removal is a treatment that has to be done over time. Six to twelve treatments are needed in each area on average for the best results. Treatments can be spaced four to ten weeks apart. Following the treatment, you can return to your normal activities. Right after your appointment, you may experience redness or swelling but it should subside.
Intense Pulsed Light (IPL) photofacial
This is a treatment that helps to get rid of pigmentation on the skin. Great for:
sunspots, age spots, dull complexions, uneven pigmentation, large pores, and early signs of aging
rosacea and broken capillaries
making skin smoother
giving skin an even tone
And more…
Laser spider vein reduction
This is the perfect treatment to get rid of those frustrating spider veins. Depending on the severity of your spider veins you may need more or fewer treatments. A minimum of eight weeks is needed in between treatments. Following treatments, you'll need little to no downtime and you'll be able to go back to your normal day to day routine, however, there is no prolonged standing after treatments.
Treatments that target your acne and get you clear skin once and for all! Our BBL treatment is perfect for this as it kills the bacteria in the skin that causes acne.
CoolSculpting body contouring
Coolsculpting is the perfect treatment for melting off stubborn fat. It works well on areas that can't be loss from diet and exercise.
The perfect treatment to tone the skin and give it that youthful look again!
Ready to get rid of cellulite once and for all? Our cellulite treatment uses a combination of infrared light, bipolar radiofrequency, vacuum, and massage techniques to get rid of cellulite.
The perfect treatment for getting rid of wrinkles and getting clients back to a more youthful appearance of the skin!
Radiofrequency (RF) skin tightening
Treatments that work on healing skin issues such as acne, tone, and wrinkles. So many options are available!
Perfect for the client who is ready to say goodbye to an old tattoo once and for all! Multiple treatments are needed and it varies based on the tattoo.
Now that you know about the most effective cosmetic lasers of 2020, let's dive into the program we offer!
Our Program
You will walk away with an in-depth and comprehensive education in cosmetic lasers. This will give you the skills and confidence to successfully get a job upon graduation and it will allow you to truly thrive within this field. In our program that offers both in-person and online training, you will be able to get hands-on practice with real, paying clients. Want to learn fully remote? We have that option as well! Now no matter where you live you can take our cosmetic laser program and become a cosmetic laser technician through the National Laser Institute. By the end of your program with us you will know the most effective cosmetic lasers of 2020 and be able to:
Firstly, recognize the unique characteristics of a cosmetic client

Understand how a laser interacts with skin tissue

Explain how different types of light-based devices interact with the skin in nonsurgical procedures

Identify safety issues and complications as well as recognize contraindications for various cosmetic laser treatments

Determine which types of laser treatments will create the desired results for your clients

Understand the dangers with cosmetic lasers and how to avoid them

Lastly, demonstrate safe operation of lasers
Take a new path
We hope that you will take the leap of faith and get started on this amazing new career path if this is what your heart is leaning towards! There is no better time than the present to get started on a path to a whole new career! Give us a call today and start walking that path!
During our Online Comprehensive Laser Course you will receive online classroom laser training with a variety of instructors and live demonstrations with several hours on each modality. Then choose one of our nationwide locations to attend your clinicals for hands-on learning!
Modalities include Laser Hair Removal, Photofacial, and Laser Skin Rejuvenation. As well as Radiofrequency Skin Rejuvenation, Coolsculpting, Cellulite Reduction, Tattoo Removal, Radiofrequency Skin Tightening, and Microneedling.
If you're ready to get started in the medical aesthetic industry then give us a call at 855-637-4530 to talk with one of our admission representatives. They'll answer all your questions and guide you through the whole process.