Laser Certification for Estheticians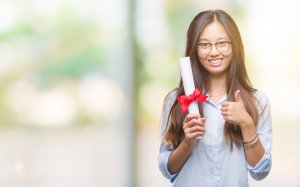 Are you an Esthetician who is looking to expand your offerings to clients? Are you looking to gain skills in the world of cosmetic lasers? Have you considered getting laser certification for estheticians? Knowing how to perform cosmetic laser treatments can open opportunities for you professionally. It can also increase the amount of money that you make overall. We offer laser certification for estheticians.
Benefits of becoming a laser technician
You may be thinking that as an esthetician you already have enough knowledge. And we know you do! Estheticians learn so much about the skin and different treatments. Our laser certification for estheticians is only there to enhance what you know! Cosmetic laser treatments are in-demand and your clients will benefit from these treatments! You will be able to offer a range of services! Whether you want to work for someone else of yourself, you will only have more opportunities. Lastly, as an esthetician, you can only perform treatments such as:
Waxing/threading/chemical hair removal
Facials
Manual or mechanical extraction
Pore cleansing
Moisturizing treatments
Acne treatments
Scalp massage and treatments
Most importantly, when you become a laser technician you can perform those treatments and so much more for your clients! You will become the go-to person for all your client's skin needs! This industry is booming and is only going to continue to grow. Don't wait to jump into it!
The Laser Technician Course
We offer a program that is a hybrid in-person and online program as well as a completely online program. This gives you the option to learn from the comfort of your home. Whichever style of learning you choose you will still get the best training in the world of cosmetic lasers. Our graduates walk away with a wealth of information and many job opportunities. Throughout your learning, you will get classroom knowledge about all things lasers and laser safety. You will also have hands-on instruction in the in-person portion of the course, should you choose that path.
As an esthetician, you will now be able to offer your clients these highly effective treatments that solve issues such as wrinkles, acne, and dark spots. You will be improving the lives and the confidence of your clients as you treat them. There is no better feeling than helping someone improve how they feel about themselves, and with these treatments, you will get to do that every day!
What will you learn during your laser certification for estheticians?
During your certification to become a laser technician you will learn a variety of treatments. You will learn when to use specific treatments, how the skin works, and how lasers work. Popular treatments such as:
Laser hair removal

Laser acne treatments

Laser wrinkle reduction

Radiofrequency (RF) skin tightening

Laser tattoo removal
You will also learn all about laser safety. This way you can be sure that the client is safe and so are you. By the end of the program you will be able to:
Recognize the cosmetic client's unique characteristics

Understand the fundamentals of how a laser interacts with skin tissue

Explain how different types of light-based devices interact with the skin

Determine which types of laser treatments will create the desired results for your clients

Understand laser safety

Demonstrate safe operation of laser and pulsed light devices

Explain the benefits, expectations, and results of several laser devices
Ready to take the leap?
If this is a career path you have always been interested in then don't wait any longer! Get started on this path today. You will never regret going after your dreams!
During our Hybrid* Online Comprehensive Laser Course you will receive online classroom laser training with a variety of instructors and live demonstrations with several hours on each modality. Then choose one of our nationwide locations to attend your clinicals for hands-on learning!
Modalities include Laser Hair Removal, Photofacial, Laser Skin Rejuvenation, Radiofrequency Skin Rejuvenation, Coolsculpting, Cellulite Reduction, Tattoo Removal, Radiofrequency Skin Tightening, and Microneedling.
If you're ready to get started in the medical aesthetic industry then give us a call at 855-637-4530 to talk with one of our admission representatives. They'll answer all your questions and guide you through the whole process.