What to Know About Beauty Careers in 2020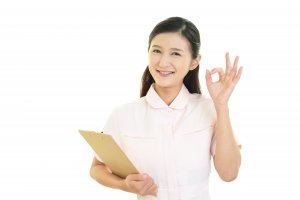 The recent news cycle has many feeling uncertain about the future of beauty careers in 2020. Whether you are an established medical aesthetician or looking to get into the field, there may be many different concerns running through your head. Fortunately, we are here to help. Read on to find out what you need to know about beauty careers in 2020.
Beauty Careers in 2020 and Recession
First things first: Your beauty career will likely be safe from the recession. Historically speaking, consumers still choose to allocate some money for little luxuries during times of economic downturn. When times are bad, consumers will comfort themselves with small indulgences. Experts call this the lipstick effect.
Additionally, many workers turn to cosmetic procedures to ensure job security. In a world where many employers see beauty and youth as assets in the job market, non-surgical treatments are a relatively quick, easy, and painless way to maintain your competitive edge.
Non-invasive cosmetic procedures are cheaper and require less time away from work than their surgical counterparts. Clients can return to work (or their job search) after little to no downtime. Plus, another advantage for you: Many non-surgical cosmetic procedures require repeat visits, guaranteeing repeat clients.
COVID-19
So, we have established that medical aesthetics is a recession resistant industry. Now, let's talk about what COVID-19 might mean for you. Depending on where you are, your practice may have opened back up already. When you return to work, it is crucial to be prepared to take extra steps to ensure everyone's health and safety. This involves following all WHO and CDC guidelines, such as:
Avoiding touching your face with unwashed hands
Covering all coughs and sneezes with a tissue, then throwing the tissue away
Staying home when sick
Washing your hands often with soap and water for at least 20 seconds
Minimizing close contact will be crucial until a vaccine has been developed, even if your state has opened back up. Make sure your patients are aware of your updated safety protocols and use personal protective equipment (PPE) whenever possible. If you have staff members who can work from home, take the necessary steps to make this possible. Don't forget: The sooner we flatten the curve, the sooner we can resume business as usual.
Office Procedures
We are currently undergoing an unprecedented time. Many factors are in flux every day, and policies continue to change quickly. Be prepared to deal with…
Team members who suddenly cannot come into work
Learning or training others on how to comply with HIPAA guidelines while working from home
Keeping up with your state's employee law information
Updating any policies on refunds
It may be frustrating to adjust to the "new normal," but communication is key to to any successful practice. This is especially true now. Look into possible messaging apps for your team, such as Google Hangouts or Slack. It is likely that hours, policies, and regulations will continue to change. Make sure you are all keeping each other up to date.
Patient/Aesthetician Relationships
Remember, as a medical aesthetician, your number one priority is your patients. They trust you not only to materialize their visions but also to keep them safe and healthy. There is a variety of different protocol you may want to consider implementing, including:
Handling any patients who show up with signs of COVID-19 and insist on being seen
Preparing back-up plans in case of staff shortages
Making a checklist of any needed materials, drugs, and supplies
Stocking up on the above for at least four weeks
Maintaining a surplus of essentials (e.g., gloves, antibacterial wipes, disinfectants, et cetera)
In times of crisis, a culture of responsiveness is key to helping patients feel seen and cared for. It may be necessary for you to push back some clients' procedures. Contact these patients immediately to reschedule. Limit the number of patients in the waiting room at any given time. You may want to try staggered schedules, particularly for patients who require follow-up visits or other post-procedure care.
Keep your patients updated. Prioritize scheduling for existing patients, to minimize risk. Update your phone scripts, voicemail, on-hold messaging, and marketing strategies so patients know what steps you are taking to keep them safe. A traditional e-blast may be an effective way to keep your clientele informed all at once.
Medical Aesthetician School Near Me
The National Laser Institute has been an industry leader for nearly two decades. We are dedicated to helping our students advance to the next stage of their careers. Whether you are a medical professional looking to expand your business, a recent graduate entirely new to the workforce, or anything in between, we are here to help.
During our Hybrid* Online Comprehensive Laser Course, you will receive online classroom laser training with a variety of instructors and live demonstrations with several hours on each modality. Modalities include Laser Hair Removal, Photofacial, Laser Skin Rejuvenation, Radiofrequency Skin Rejuvenation, Coolsculpting, Cellulite Reduction, Tattoo Removal, Radiofrequency Skin Tightening, and Microneedling.
During our CME Hybrid* Online Cosmetic Injections Course, you will receive online classroom and demonstrations on Botox, dermal fillers, off label Botox and fillers, PRP, sclerotherapy, Kybella, and PDO threads.
Then choose one of our nationwide locations to attend your clinicals for hands-on learning!
On top of having multiple locations across the country, we train hundreds of students per month at our Arizona campus. We offer a wide variety of courses. Financing options are also available for students in need. If you are interested in working directly with clients to make their visions a reality, medical aesthetics may be the right choice for you. Call us today at 480-290-7399 for more information.
We understand you may be nervous about taking the first steps towards your new career in this booming industry. We will be happy to answer any questions you may have. Join our successful alumni working as laser hair reduction technicians, laser tattoo reduction specialists, medspa owners, cosmetic injectors, aesthetic nurses, cosmetic physicians, and more.