Aesthetic Medicine Career Path: The Beauty of Science and Creativity
Do you want to bridge the gap between your ambition to work in the well-respected field of medicine and your desire to create?  If you are a doctor or a nurse with creative talent, you don't have to trade off your passion for creativity for a medical vocation, or give up your medical career for something more creative.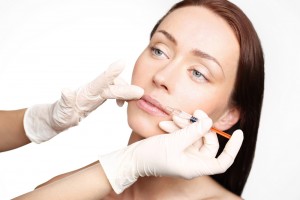 Aesthetic Medicine Career Path: The Beauty of Science and Creativity
If you love the creativity of aesthetics and are also passionate about the science behind helping people feel and look their best, you can merge your passions for science and creativity with the aesthetic medicine career path.  
Science and art can be an odd combination to blend together for a career choice.  But it's been done before. Leonardo Da Vinci epitomized the Renaissance of science and art. He is renowned primarily as a painter but he is also the father of paleontology, ichnology, and architecture.  The symbiotic relationship between science and art is undeniable.  
"There are two kinds of truth: the truth that lights the way and the truth that warms the heart. The first of these is science, and the second is art. Neither is independent of the other or more important than the other. Without art science would be as useless as a pair of high forceps in the hands of a plumber. Without science art would become a crude mess of folklore and emotional quackery. The truth of art keeps science from becoming inhuman, and the truth of science keeps art from becoming ridiculous."  Raymond Chandler
It's fair to say the most successful aesthetic medicine practitioners have mastered the ability to perform medical treatments with an artful eye. As a result, their talent and skill are in high demand in the aesthetic industry.  
National Laser Institute graduate, Amanda deWysocki, exemplifies this ideal. She is a talented and creative nurse injector whose journey on the aesthetic medicine career path started in 2006 working in the Intensive Care Unit at Mayo Clinic Hospital. She completed extensive postgraduate work in nursing and nurse anesthesia. Then in 2008 she discovered her passion for medical aesthetics while receiving a laser tattoo removal treatment at the National Laser Institute and decided to enroll.  After finishing her courses, Amanda partnered with a doctor and started with BOTOX® injections and fillers.
"The referrals came quickly and the more I practiced, the more skilled I became at injecting. At that point it was still a part-time project, but when I decided to move to Southern California, where I currently reside, the opportunities I came upon quickly convinced me to leave the grueling trenches of the ICU for good and pursue aesthetic nursing full time. That was a year ago, and today I am the director of a busy med spa in Los Angeles where I provide all types of laser treatments, injectables, chemical peels, collagen induction therapy and various other skin care and anti-aging procedures. I said goodbye to twelve-hour shifts and hello to a much nicer salary, and I can truly say I love going to work! Injectables is an art. When you get good at injectables word spreads quickly. Clients are loyal and they will follow you anywhere. I am forever indebted to the kind folks at National Laser Institute for giving me the tools, the knowledge, the encouragement and motivation to pursue my dreams. The sky's the limit!" Amanda deWysocki
In a nutshell, Amanda's clinical background serves as the foundation for all that she does in the field of medical aesthetics. But her artistic talent is also critical to her success. 
The transition to the aesthetic medicine career path involves reuniting art and science. This often looks like something impossible in our culture. However, here are some wise words to keep in mind:
"Artists and scientists can be interested in the same subject: painters and geographers may share the same passion for the physical landscape; novelists and psychologists for human relationships; poets and biologists for the nature of consciousness. It is not what interests artists or scientists that distinguishes them from each other, but how it interests them. The difference lies in the types of understanding they are searching for, in the functions of these processes and in the modes of understanding they employ. Artists and scientists are not always different people."— Ken Robinson
The following 3 mantras are vital for your success as you pursue your aesthetic medicine career path.
Respect the science and clinical nature of medical aesthetics while at the same time using your artistic eye for the best results.

 Your creativity will come into play as each patient is unique with different genetic, environmental, and lifestyle factors to take into account.

Beauty is in the eye of the beholder.  

Treat your patients according to their individual concerns and with respect for their own aesthetic preference. Aim to create a 

one-of-a-kind masterpiece! Keep in mind your patients want to look refreshed, lifted, and more awake, without it being obvious they had something "done".

Become a lifelong learner.

Get your hands-on CME training at the National Laser Institute to learn the most advanced injection techniques so you can make subtle changes that create significant aesthetic improvements for your patients.  Like an artist stepping back to put the finishing touches on a painting, we will teach you how to visualize where the slightest tweak or enhancement would make the most beautiful improvement.
We invite you to pursue your aesthetic medicine career path at the National Laser Institute. We offer small class sizes with hands-on CME training from the top experts in the medical aesthetics industry.  Our expert injector instructors will train you how to administer the most advanced Botox and dermal filler injection techniques for the most beautiful and natural looking results.
To start your journey on the aesthetic medicine career path, simply fill out the form on the right or call 480-290-7399 and one of our CME Course Counselors will be happy to assist you!