Clients Choose Medical Spa Treatments Over Plastic Surgery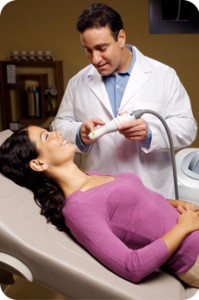 According to the American Society of Plastic Surgeons 2011 report, more people are choosing medical spa "nonsurgical" treatments over more invasive plastic surgery treatments.
"It's quite obvious that non-surgical procedures are no longer the domain of the plastic surgeons," says Jeff Russell, executive-director of the International Association for Physicians in Aesthetic Medicine (IAPAM). "The statistics indicate the public is moving away from requiring plastic surgeons to do their Botox injections," continues Russell. "You are as likely to find a Botox brochure in your family physician's office as a plastic surgeons."
Statistics from 2011 show that around 119,000 people received a facelift via plastic surgery while over 5 million people received Botox treatments. 46,000 people received an entire forehead lift while 1 million people received soft tissue fillers, or dermal fillers. Listed as a plastic surgery, around 73,000 people received some kind of dermabrasion while over a million people received laser hair removal and chemical peels.
"Aesthetic medicine continues to be a billion dollar industry fueled by over 11,000 people turning fifty every day," says Russell. "As long as physicians treat expanding their practices with aesthetic procedures as a business unit, they will do very well in this environment."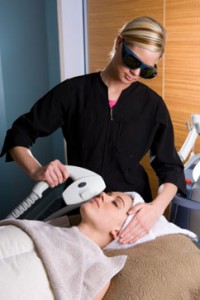 Why are more people turning to medical spa treatments? For one, they are less expensive than plastic surgery and show outstanding results in as little as the very next day. In today's society, more and more people are searching for good deals that they can still benefit greatly from, and medical aesthetics happens to provide. Also, these medical aesthetic treatments don't require weeks and weeks of downtime. In fact, most medical aesthetic treatments allow clients to go on about their day right after they finish.
Because more clients are searching for faster, better, and less expensive options, more and more medical professionals are turning to Botox training, laser training and medical aesthetic training in order to expand business. Many medical professionals have even started offering a medical aesthetic spa services in conjunction to their practice.
Medical professionals can receive Botox training, laser training, and medical aesthetics training while earning CE/CME credits at National Laser Institute. National Laser Institute offers a comprehensive laser training course for those interested in hands-on training with in-demand laser treatments and top-of-the-line technology. They also offer Botox training for those who want to add Botox and dermal fillers to their area of expertise. And for those who want the best of both worlds, they offer a medical aesthetics training course for medical professionals which incorporates both laser and Botox training.
National Laser Institute is the leader in the medical aesthetics industry and is recognized as gold standard education. They are the "Harvard" of medical aesthetics, and students fly in from all over the world to train with the leading experts and instructors in the field of laser and cosmetic injectables.
To learn more about medical aesthetics training or National Laser Institute, please call 800.982.6817.