Boston Medical Aesthetics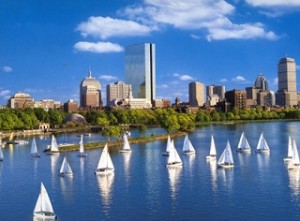 Medical aesthetics is a growing industry, which is why many medical professionals and career changers have been interested in learning about cosmetic lasers and injectables. Last year, the medical aesthetics industry increased 5%, and Botox treatments took the lead as the #1 non-surgical cosmetic treatment. Dermal fillers came in second and over 1 million laser hair reduction treatments were performed in 2011.
We're a medical aesthetics school dedicated to training those who'd like to learn in-depth knowledge of laser and injectable treatments. However, if you're on the east coast and unable to come to our Dallas or Arizona campus, we have good news. As the leader in the medical aesthetics industry, National Laser Institute is offering a destination course in Boston at the end of the year. This is a great opportunity for east-coasters and Bostonians to gain vital knowledge and hands-on training with the most advanced medical aesthetics equipment.
With this medical aesthetics training course in Boston, attendees will receive 16 hours of classroom training learning some of the top cosmetic laser treatments in the industry. Attendees will also gain opportunities for clinical studies amongst clients.
In total, this entire Boston medical aesthetics course is 7 days long and covers the following treatments:
Laser Hair Reduction
IPL (Photofacial)
Skin Rejuvenation
Laser Tattoo Removal
Radiofrequency Skin Tightening
Cellulite Reduction
When it comes to receiving medical aesthetic training, you want to always make sure you're in good hands. This means attending a medical aesthetics school that is reputable, gives students hands-on and classroom training, and, above all, is dedicated to attendees' success even after they've completed their medical aesthetic training. These are just some of the reasons why the National Laser Institute has great reviews and has earned a gold standard of education.
To learn more about Boston medical aesthetics or National Laser Institute, please call 480-290-7399.