Interested In Kybella Training? Here's Everything You Need To Know About Double Chin Reduction!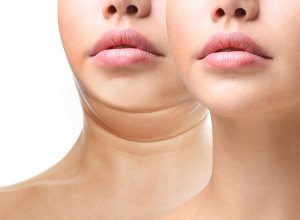 It wasn't too long ago that Kybella burst onto the beauty scene offering an alternative to liposuction as the only FDA-approved injectable treatment to address submental fullness – aka the dreaded double chin.
Since then, the treatment has been making headlines as it was awarded the coveted "Best of Beauty" Award from Allure Magazine and featured on countless TV segments.
A recent study even found that 47 percent of individuals are bothered by excess fat under their chin or neck, furthering the desire to seek treatments to reduce the appearance of a double chin.
Due to the rise in requests for double chin reduction treatments, physicians and nurses are enrolling in training courses for Kybella injections so that they can add this treatment to their list of services.
Facts About Kybella
Here are four facts about Kybella every medical professional should know:
Kybella's active is deoxycholic acid. Deoxycholic acid, also known as cholanoic acid, naturally occurs in our intestinal tract and helps to absorb dietary fats in the body. Kybella's primary ingredient is a synthetic version of this molecule that targets submental fullness (or excess of fat) below the chin.
Kybella eliminates fat cells. Kybella is a nonsurgical injectable treatment that reduces the appearance of a double chin. When injected into the area beneath the chin, Kybella breaks down fat cells, and once destroyed, the targeted fat cells can no longer accumulate or store fat. A Kybella treatment results in an improved chin profile. After a client reaches their desired aesthetic result, further treatment is not needed.
Kybella treatments take around 30 minutes. Time spent in the treatment room varies by client and is based on factors like the size of the area being treated and the desired aesthetic results. Most patients, however, are in and out within 30 minutes. Most of the time is used to apply and allow topical numbing to take effect. Since Kybella takes less than an hour, it is commonly referred to as a "lunchtime" procedure.
One Kybella treatment costs between $1,200 and $1,800. The medical aesthetics industry is cash-based, and treatment providers can earn $1,200 to $1,800 for one double chin procedure. If they see two clients per hour, then that is a profit of $2,400 to $3,600!
Kybella Training at National Laser Institute
Are you a physician, nurse or medical professional interested in adding Kybella to your practice? Consider taking a CE/CME training course at National Laser Institute!
With over a decade of excellence, our courses combine didactic education with clinical hands-on training for the ultimate learning experience.
During Kybella training for medical professionals, students will receive hands-on experience administering Kybella injections on real clients in a medical spa setting. Our goal is to provide our students with the tools and knowledge to feel comfortable and confident in providing aesthetic treatments to their future clientele.
Students who choose to attend one of our CME training courses will learn several treatments, including Botox, dermal fillers, sclerotherapy, PDO threads and platelet-rich plasma (PRP).
Cosmetic injectable training is ideal for medical professionals looking to expand their service menu, earn supplemental income or transition out of a hospital setting to find a career where they can help others look and feel their best. It's no wonder why physicians and nurses are flocking to the medical aesthetics biz!
We invite you to check out tens of thousands of National Laser Institute reviews from previous attendees like Dr. Ryan Krch who took several of our CE/CME courses. You can hear about his training experience in the video below!
If you would like to learn more about medical professional course options at National Laser Institute, fill out the form on the right or call 1-480-290-7399.