Hands-On Dermal Filler Training for Medical Professionals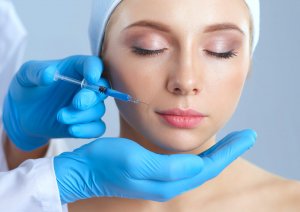 Since first introduced into the medical aesthetics market, dermal fillers (also known as soft tissue fillers) have continued to grow in popularity. The number of uses for dermal fillers, both those approved by the FDA and what is known as off-label use, also continues to grow. Age-related factors such as fat loss and gravity can make certain areas of the face, particularly the hollows under the eyes, around the temples and the lips look tired and drawn, but dermal fillers, in just a few minutes' time, can bring back the fullness typically associated with youth. Many people considering dermal fillers have more than one area of concern. Dermal fillers can also be used to help improve the appearance of deep lines and give skin an overall supple look.
Types of Dermal Fillers
Although hyaluronic acid (HA) is now the most popular type of dermal filler, other types include collagen, calcium hydroxylapatite and poly-L-lactic acid (PLLA). Hyaluronic acid is generally preferred because it's safe and lasts longer than collagen—HA is actually a type of sugar (polysaccharide) that is normally found in body tissues such as skin and cartilage. It can be combined with water and when in gel form, swells to create a smoothing or filling effect. HA can also be chemically modified to make it last longer in the body, up to as much as 12 months. Numbing substances such as lidocaine are sometimes added to dermal fillers to make injections more comfortable for the client.
How Important is Hands-On Dermal Filler Training for Medical Professionals?
When talking about dermal filler training, a question often asked is, Will I be prepared to inject dermal fillers into actual clients when my training is completed? Even though most medical professionals have had training and/or experience in medical injections, dermal fillers require a unique aesthetic eye. Bringing balance back to the face as it ages is an art form. Learning all of the nuances of, as well as client protocol for dermal fillers, is a key component to quality dermal filler training. A medical professional taking a dermal filler training course doesn't want to just watch an expert perform the injections, they want to get as much practice as possible while in a supervised classroom setting. Hands-on dermal filler training is absolutely essential for the medical professional. They'll also want to understand and differentiate between the variety of dermal fillers currently on the market and know with confidence which product(s) would best suit their clients' needs. Dermal fillers can be used as stand-alone treatments or in conjunction with other cosmetic injections such as Botox. They can also be used as a complementary treatment to other medical aesthetics treatments such as laser and IPL skin tightening and resurfacing, although it's important to understand not only the best sequence of treatments but also the amount of time needed between them.
Look for an Experienced Instructor
Though dermal fillers such as those consisting of HA are generally considered very safe, with a low risk for complications, there can be concerns with migration, lumping and over-filling. While the latter is generally an aesthetic concern, an unhappy client who believes she or has gotten too much filling in a specific area will probably want some of the product safely removed or dissolved. This is another reason why hands-on dermal filler training is so important, to help minimize the learning curve. An instructor who has injected many different types of dermal fillers, hundred or thousands of times, will be better able to share with his or her students both expertise and personal experiences.
To learn more about hands-on dermal filler training, Botox training or any of the medical aesthetics courses for medical professionals at National Laser Institute, give us a call at 800-982-6817.