What is The Difference Between Kybella & CoolSculpting?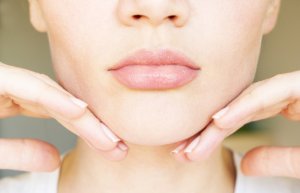 While surgical procedures like liposuction have long been used to remove extra fat under the chin, two relatively new non-surgical treatments are becoming popular options to eliminate submental fullness: Kybella and CoolSculpting.
Now your clients have options when it comes to non-surgical double chin treatments.
So, which double chin treatment is best, and what is the difference between the two? (Here is a hint: The answer can be found during a medical aesthetics course at National Laser Institute!)
What is The Difference Between Kybella & CoolSculpting?
Kybella is the only cosmetic injectable FDA-approved to minimize the appearance of submental fullness.
Kybella is a proprietary injection that contains a synthetic version of deoxycholic acid, which dissolves the fat and is flushed out via the body's natural metabolic process. A series of double chin injections typically takes between 15 and 20 minutes to perform. Up to six fat reduction sessions may be needed for the desired outcome.
CoolSculpting, on the other hand, is a non-surgical body contouring treatment that uses cryotherapy (how CoolSculpting works) to eliminate unwanted fat that is disposed of through the lymphatic system. The non-invasive applicator — called the CoolMini — delivers controlled cooling to the surface of the skin to freeze fat cells to the point of destruction.
For clients who dislike needles, there is one significant difference between the two modalities: Kybella is a neck fat treatment performed through a series of injections.
Both aesthetic treatments can dramatically improve underneath the chin to create a smooth and defined jawline. Kybella and CoolSculpting are non-surgical and require little to no downtime.
Medical Aesthetics: A Growing Industry
Statistics don't lie: The medical aesthetics industry is currently worth $16 BILLION, and it's expected to grow over the next decade.
When it comes to double chin reduction treatments, Kybella increased by 32 percent from 2015 to 2017. And CoolSculpting increased by 12 percent during the same period.
Of course, those aren't the only medical aesthetic treatments that are popular. Earlier this month, the American Society of Plastic Surgeons (ASPS) published its 2017 Plastic Surgery Report. Here are the most popular aesthetic treatments:
Botox (7,230,967 treatments)
Soft tissue fillers (2,691,265 treatments)
Chemical peel (1,376,703 treatments)
Laser hair reduction (1,086,830 treatments)
Medical Aesthetics Training at National Laser Institute
With over a decade of excellence, National Laser Institute offers comprehensive laser aesthetics training that can be completed in just two weeks!
Each course is led by the industry's leading physicians, nurses and cosmetic laser experts who have over 20 years of experience. For the ultimate learning experience, each course includes didactic education and clinical hands-on training.
Our Comprehensive Laser Course is the most popular course for estheticians and career changers. It covers the most in-demand cosmetic treatments, including laser hair reduction, Intense Pulsed Light (IPL) photofacial, skin rejuvenation, skin tightening, body contouring and more.
For the physicians, nurses and medical professionals, our CE/CME training courses will teach them Botox, dermal fillers, Kybella, platelet-rich plasma (PRP) and other cosmetic injections.
To learn more about courses at National Laser Institute, please fill out the form on the right or give us a call at 1-800-982-6817.