Medical Aesthetic Training Courses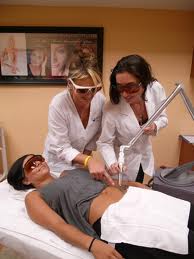 Every year, the medical aesthetics industry continues to grow. As a result, more medical professionals are choosing to take medical aesthetic courses as to add a variety of in-demand treatments to their skill set, as well as to make more income without the hassle of insurance. These services can include anything from Botox, dermal fillers, laser hair reduction, laser tattoo removal, laser wrinkle reduction, laser acne reduction, and other anti-aging treatments.
Before you go signing up for just any course, you have to keep in mind the quality of the medical aesthetic schools that are out there. Accreditation is important. If the medical aesthetic school isn't properly accredited, you are just wasting your time and money.
Also, you need to make sure the medical aesthetics school of your choice has hands-on training. Classroom lectures are just as important, but hands-on training allows you to get a feel for injecting clients, learning the cosmetic laser settings, and becoming education on how to use different cosmetic lasers for different types of treatments. Hands-on training also gives attendees the confidence to go out and start treating their own clients.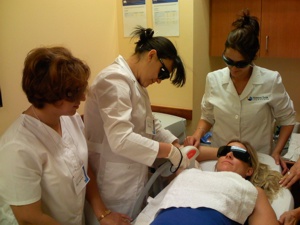 There are also many different types of medical aesthetic training courses. National Laser Institute is the leader in the medical aesthetic industry and therefore offers a variety of quality laser and injectable courses. Medical professionals can receive hands-on training with Botox, dermal fillers, sclerotherapy, and many laser treatments.
Aestheticians who want to add laser or career changers who want t  become laser technicians can become trained with laser hair reduction, laser tattoo removal, laser wrinkle reduction, laser acne reduction, and many more in-demand beauty treatments.
National Laser Institute has been around for over a decade. We have all the proper accreditations, give attendees hands-on training, and all courses are taught by experts in the field. Graduates of National Laser Institute have given many outstanding reviews singing praises of our outstanding medical aesthetic school and courses. We are also recognized as gold standard of education.
You can learn more by viewing the following:
Course Descriptions | Upcoming Course Dates
Medical Professional Courses | Upcoming Course Dates
To learn more about medical aesthetic training courses or National Laser Institute, simply fill out the form on your right or please call 800.982.6817.
What are our students saying about us? Watch our testimonial video below to find out!