The 411 on Medical Aesthetician Schools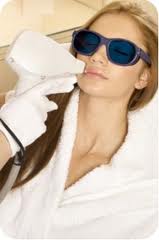 Medical aestheticians are defined as health and beauty professionals who perform a variety of nonsurgical cosmetic treatments in order to improve the aesthetic appearance of skin and skin care rejuvenation.
Because the medical aesthetics industry has been steadily increasing over the last decade, many nurses, doctors, medical professionals, and health and beauty experts have been actively seeking out medical aesthetician schools in order to train with cosmetic lasers and injectables.
Medical Aesthetician Schools
Unlike aesthetician schools, medical aesthetician training only takes between 1-3 weeks.
Aspiring medical aestheticians will learn everything they need to know about cosmetic lasers, safety and techniques. Medical professionals have the opportunity to receive Botox injection training and dermal filler training.
Attending an esthetician school may take you 6-12 months to complete, but medical aesthetician schools only take two weeks to complete your training.
According to the ASAPS most recent report, there were over 13 million nonsurgical cosmetic treatments performed in 2012. The top ranking nonsurgical services were:
Botox, (#1 with over 6 million treatments)
Dermal fillers, (#2 with over 2 million treatments)
Laser hair removal (#3 with over 1 million treatments).
As you can see from statistical evidence, more and more people are receiving cosmetic laser and injectable treatments for smooth, flawless skin.
Medical Aesthetics Training at National Laser Institute
Out of all the medical aesthetician schools in the U.S., we're the leader in the medical aesthetic industry and are recognized as the gold standard in education.
Students who attend our two-week Comprehensive Laser Course receive both hands-on training with scheduled clients in our luxury medical spa as well as didactic classroom lectures from experts in the medical aesthetics field. This course is designed to give you the confidence and tools for success so that you'll be able to practice medical aesthetics in the real world.
In our Comprehensive Laser Course, you'll study:
Laser hair removal
Laser tattoo removal
Laser stretch mark removal
IPL photofacials
Laser wrinkle reduction
Laser acne reduction
Non-surgical body contouring (CoolSculpting)
And much more!
National Laser Institute has earned an A+ rating from the BBB as well as many outstanding reviews.
To learn more about medical aesthetician schools or National Laser Institute, please call 800-982-6817.