Medical Esthetician Certification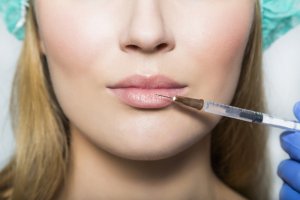 The medical esthetics industry has been on the rise for the last few years, and so have the most in-demand nonsurgical cosmetic treatments.
Botox, ranking #1, had over 6 million services performed just in the U.S. last year, while laser hair reduction had over 2 million treatments in the nation.
Why do people want nonsurgical treatments? For a variety of reasons.
Cosmetic injectables and cosmetic laser treatments like laser hair reduction offer no downtime or recovery period. It's an in and our process, oftentimes completed within a lunch hour. And because recent technology has grown to become more efficient, safe, and faster, people are seeing the results they desire in a very limited time.
This is why many medical professionals, health and beauty experts, and estheticians want to become medical esthetician certified in order to begin offering these kinds of treatments to a client base.
Who Qualifies for Medical Esthetician Certification?
In most states, anyone with a high school diploma or GED can enroll in a medical esthetics school and become medical esthetician certified. There are some states where only medical professionals can gain medical esthetician certification. You also need to take a medical esthetician training course that meets your state's appropriate hours for training. To discover this information and more, you can call 800-982-6817.
Esthetician School vs Medical Esthetician School
One of the biggest questions we get is what's the difference between esthetician school and medical esthetician school, and which one should you complete first if you want to gain certification in both?
Esthetician school is for those who want to improve client's skin, but training is only involved on an epidermal level. This means you will learn waxing, tweezing, facials, wraps, exfoliation, aromatherapy, makeup application, and more. However, medical estheticians learn on an epidermal and dermal base, training with cosmetic laser therapies like laser tattoo removal, laser hair reduction, laser acne reduction, laser stretch mark reduction, and much more.
We recommend that you complete medical esthetician training first, because this training only takes two weeks. Esthetician school typically takes up to six months. Plus, you can apply what you've learned during your medical esthetician school training when you are enrolled in your esthetician school.
National Laser Institute
We offer medical esthetician certification for those interested in cosmetic laser and injectable therapies. We have dozens of different course options with hands-on training within our luxury medical spa environment, as well as classroom training with experts in the field. We are the leader in the medical esthetics industry and are recognized as gold standard education. We've also earned many outstanding reviews.
To learn more about medical esthetician school, training, and certification, please call 800-982-6817 or fill out the form on your right.