Medical Esthetics Training in Dallas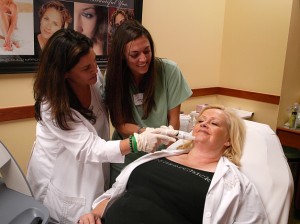 In today's economy, given the choice of $500 shoes or $100 for three pairs of shoes, we would typically pick the option that gave us more bang for our buck. This is exactly what's happening in the medical esthetics industry. When given the choice of a $6,000 facelift or $300 Botox injection, many people would go for the less risky and more affordable Botox.
Because of the high demand for medical esthetic treatments, many healthy and beauty lovers and medical professionals are attending medical aesthetician schools in order to become trained and certified to deliver these services to their own clients. However, before you attend a medical aesthetician school, it's important to be aware of the regulations within the state of Dallas in order to find out what you'll need prior to attending.
Laws and Regulations
To attend a medical esthetics training institute in Dallas, you must have earned your high school diploma or GED. In Dallas, the state regulations require you to incorporate laser safety and a hands-on laser hair removal training if you want to perform cosmetic laser treatments. Luckily National Laser Institute offers clients a 16-day comprehensive laser course that covers all of the proper regulations in Dallas.
Comprehensive Laser Training Course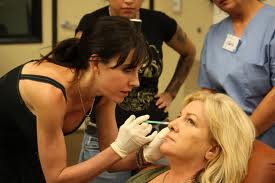 National Laser Institute's Dallas campus offers a comprehensive laser training course for career changers, medical professionals, and health and beauty experts. This laser training course will thoroughly cover tissue interactions, pre and post treatment consultation, access to top of the line laser technology, exposure to different skin and skin problem types, and much more. Students will also have access to hands-on training with scheduled clients within a luxury medical spa setting in order to feel comfortable and confident performing treatments.
Some of the treatments clients will learn include laser hair removal, laser stretch mark reduction, laser skin rejuvenation, laser wrinkle reduction, acne reduction, IPL photofacials, cellulite reduction, spider vein reduction, radiofrequency skin tightening, and much more. Laser safety is included in this course.
Botox Injection Training Courses
National Laser Institute's Dallas campus also offers Botox injection training courses for medical professionals. These cosmetic injectable courses range from 1-10 days and include hands-on training with Botox, dermal fillers, sclerotherapy, and more. Medical professionals will learn from expert injectors about advanced techniques, patient selection, aesthetic overview, the aging process, and much more. CME/CE credits are awarded upon completion of these courses.
About Our Medical Aesthetician School
National Laser Institute is a leading medical aesthetician school that is recognized as gold standard education. They are recognized as the Harvard of the medical aesthetician schools and have earned many outstanding reviews. To learn more about medical esthetics training in Dallas or more about medical esthetic course options, please call 480-290-7399.