Medical Esthetics Training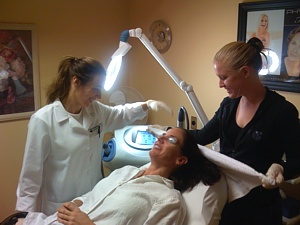 Are your career dreams coming true? Do you love getting up for work in the morning, looking forward to the people you will meet that day? Are you enjoying satisfaction from helping others feel good about themselves?
If you cannot answer YES to all of these questions, it may be time to consider a change. If you're looking for a potentially lucrative job in a booming industry where you will enjoy helping others look and feel great, then it's time to look into medical esthetics training!
More and more people are demanding the comfort and convenience of non-surgical cosmetic procedures that reveal long lasting or even permanent results, and this means there is also an increased demand for qualified laser technicians. In fact, this 10 billion dollar industry has experienced growth for the last decade. In 2013, there were over 1 million laser hair removal services performed in the U.S. alone. Photo rejuvenation and other anti-aging services are all ranked as top treatments within this industry, with millions of people requesting these services every year.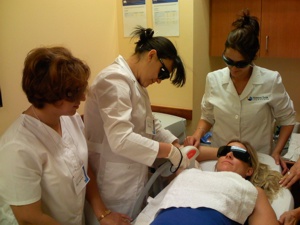 With medical esthetics training, you become qualified to perform these services on your own clients. Because they are cosmetic treatments, there is no insurance middleman. Laser hair removal averages anywhere between $150-$500 (depending on the area being treated). Many people who've entered the medical esthetics industry have experienced increased income with these high price point treatments.
National Laser Institute offers a two-week comprehensive training course that is the first in the nation to combine classroom training with hands-on experience in a real medical spa, housed in the same beautiful building on our campus.
Medical Esthetics Training for Doctors, Nurses & PAs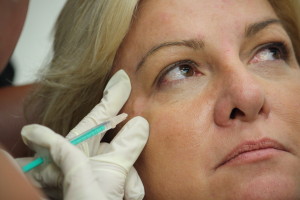 In addition to cosmetic laser and IPL training, we also offer a two-day intensive training for doctors, nurses, physician assistants, and other qualified health professionals on the delivery of Botox, Dysport, and Dermal Fillers including Restylane®, JUVEDERM®, Perlane® and more.
Botox is the #1 nonsurgical cosmetic treatment in the United States and the average client pays about $500 per treatment. Because Botox takes an average of 30 minutes to perform, more medical professionals are eager to add this particular skill in order to obtain new clientele and increase income. With medical esthetics training, medical professionals are capable of offering not only Botox, but also Dysport and other dermal fillers to clients.
National Laser Institute is proud to have a reputation as the leading training center in North America. National Laser Institute will be opening new locations across the country.
For more information, contact us today at 800-982-6817 or simply fill out the form on your right.
What are attendees saying about National Laser Institute? Watch our videos below to see medical professional and student testimonials!