Nursing Continuing Education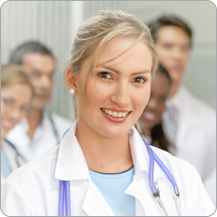 As an RN or BSN, you know the importance of nursing continuing education. Not only is the information learned in certified CE or CME classes invaluable to your patients, it is also invaluable to your set of marketable skills as a licensed medical provider.

If you are interested in nursing continuing education, the booming industry of medial aesthetics offers a unique addition to your profession. Learn the skills, techniques, and tools to add cosmetic procedures and an additional revenue stream to your career.

Whether you are seeking to enhance an existing practice, starting a new practice or doing cosmetic procedures part or full time, medical aesthetics training is the right choice for you.

Nursing continuing education in medical aesthetics offers training in BOTOX® and dermal filler injection, laser hair reduction, skin rejuvenation and sclerotherapy. Whether you work in a medical or day spa or provide these in-demand services in a traditional physician's office, nurses enjoy the reduced stress and enhanced revenue that medial aesthetics can provide.
Why is National Laser Institute the Best School for Nursing Continuing Education?
We know there are other schools out there but ask yourself this—are they led by top-notch dermatologists and cosmetic surgeons? Are they offered in a beautiful setting? Do they offer they very best in training from qualified teachers, on the very latest equipment that modern technology offers? National Laser Institute offers all of this and more!
By far, our most in-demand course is our 12-day medical professional comprehensive class. This course is led by top medical aesthetic experts who have spent many years in the industry. Our classroom portion involves learning about laser safety, the Fitzpatrick scale, biophysics, and much more.
In our clinical, hands-on portion you will put your techniques to work on scheduled clients within our luxury medical spa, practicing treatments like laser hair reduction, BOTOX®, dermal fillers, sclerotherapy, radiofrequency skin tightening, and much more!
We also provide hands-on instruction courses covering the leading medical aesthetic procedures and technologies, including sclerotherapy training for nurses, BOTOX® and dermal fillers, laser, Intense Pulsed Light (IPL) and other cutting edge medical aesthetic modalities.
What are nurses saying about our courses? Watch our testimonial video to find out!
Call us today! For more information on nursing continuing education, contact us today at 800-982-6817 or simply fill out our form on the right.
Read on to learn more: