Do You Qualify for Medical Aesthetic School?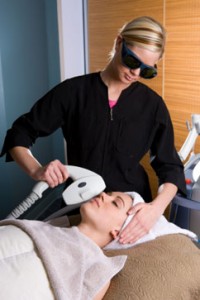 The medical esthetics industry has continued to grow over the last decade, experiencing 461% increase from 1997 until now. People aren't satisfied with facials and waxing anymore–they want longer-lasting, immediate, and flawless results. Cosmetic laser and injectable treatments, like Botox, laser hair reduction, and dermal fillers are capable of providing phenomenal results with little to no downtime.
If you have a passion for the skincare, health and beauty industry, then you're in luck. Medical esthetics is able to open a whole new world of skincare opportunities for you to provide to your clients.
Medical esthetic school is not the same as esthetic school. In esthetic school, you are taught treatments that only affect the skin's surface layers, including facials, wraps, tweezing, waxing, etc. Medical esthetic school provides information and clinical practice with treatments that affect both epidermal and dermal areas, including laser hair reduction, IPL (intense pulsed light) skin rejuvenation, radiofrequency skin tightening, Botox, dermal fillers and more.
In order to qualify for medical esthetic school in most states, you must have earned your high school diploma or GED. This allows you to practice cosmetic laser treatments. However, if you are a medical professional (DO, MD, RN, NP, LPN, LVN, Dentist) you are qualified for cosmetic injectable training, which includes performing Botox, dermal fillers (Juvederm, Restylane, and Perlane) sclerotherapy, and more.
Medical esthetic school, unlike esthetician school, only takes two weeks to complete versus 6-12 months of training. At National Laser Institute, we offer comprehensive courses so that you can learn a variety of in-demand treatments with hands-on training. Our courses are taught by industry experts who have been in this market for years. You can view our full list of course options here.
National Laser Institute is the leading medical esthetic school in the nation and has received many outstanding reviews. To learn more about our courses, simply fill out our form to your right or call us at 480-290-7399. You can also find out what attendees are saying about our educational experience by viewing the videos below!