Skin Rejuvenation Market to Reach $2.2 Billion by 2022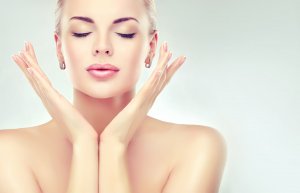 Thanks to advanced medical aesthetic treatments and consumer demand to improve skin appearance, the skin rejuvenation market is expected to reach $2.2 billion by the year 2022.
This is terrific news if you are considering a cosmetic laser technician career.
Skin Rejuvenation Expected to Increase
The research study, published by Persistence Market Research, also found the global market for skin rejuvenation is expected to experience a compound annual growth rate (CAGR) of 8.7 percent between 2017 and 2022.
Currently, the medical aesthetics industry is leading with Intense Pulsed Light (IPL) devices, which are expected to show a value of more than $690 million within the next five years.
As a cosmetic laser tech, you will learn the best medical treatment for skin rejuvenation varies depending on the client. Here are some of the most popular skin rejuvenation treatments you will learn during a medical aesthetics course:
Intense Pulsed Light (IPL) Photofacial. This is a facial rejuvenation treatment that can be used to address the effects of sun damage, aging on the facial skin and heredity. Skin imperfections such as wrinkles, pigmentation, facial veins and brown spots can be significantly improved with IPL treatments.
Laser Skin Resurfacing removes the outer layers of the skin that are damaged or unevenly pigmented. This treatment stimulates the production of new skin cells in the underlying layers of the skin and collagen. Laser skin resurfacing is also used to reduce wrinkles and fine lines on the face and neck.
Laser Skin Tightening. This wrinkle removal treatment utilizes infrared light to tighten the skin without surgery. The light delivers heat to the layers of skin beneath the skin's surface, which stimulates collagen production and makes the skin look tighter.
Medical Aesthetics Training at National Laser Institute
If you are looking for a career change or are an esthetician, consider medical aesthetics training at National Laser Institute. After a two-week training program, you can start a career that you will love in the medical aesthetics industry!
Laser courses are taught by some of the industry's leading physicians, nurses and cosmetic laser experts who have up to 20 years of experience in the field.
Our Comprehensive Laser Course is the most popular and sought-after among attendees. The first half of the course is spent in the classroom where you will learn the fundamentals of laser physics, laser applications, client screening and candidacy, and more.
The rest of the course is spent doing clinical hands-on training in an educational setting. As an attendee, you will have the opportunity to take part in comprehensive laser demonstrations and administer these treatments yourself.
You will learn treatments like:
Cellulite and Fat Reduction
IPL Photofacial
Laser Acne Reduction
Laser Hair Removal
Laser Tattoo Removal
Laser Vein Reduction
Laser Wrinkle Reduction
Non-surgical Body Contouring (CoolSculpting)
Radiofrequency Skin Tightening
To learn more about laser technician training courses at National Laser Institute, fill out our form on the right or call 1-480-290-7399.