Top Trends for Medical Aesthetics Training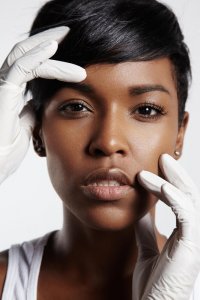 Every year, the American Society of Plastic Surgeons (ASPS) reveals the top 5 non-surgical medical aesthetics treatments. According to ASPS statistics, "there were 15.9 million surgical and minimally-invasive cosmetic procedures performed in the United States in 2015, a 2 percent increase over 2014."
At the National Laser Institute, we offer top medical aesthetics training on the most in demand medical aesthetic treatments in the marketplace today. We invite you to continue reading and we'll show you the key shifts in the medical aesthetics industry and how you can gain a competitive edge with the top trends in medical aesthetics training.
Trend: The Lift
There has been an interesting shift in the types of treatments that are in demand since the year 2000.  "Patients have more options than ever, and working closely with their surgeon, they're able to focus on specific target areas of the body to achieve the look they desire," says ASPS President, David H. Song.  
In the past, the most popular plastic surgery was for the facelift. But now other types of lifts are booming including lifts in the breast, but also the buttock, lower body and upper arms.  There are more non-invasive treatments to get a "lift".
At the National Laser Institute, our 2 Week Comprehensive Laser program offers training on non-invasive body contouring treatments like Velashape and Quantashape.  We also offer training on radio frequency skin tightening and microcurrent treatments which provide a visible lift in lax skin.
For our CE/CME students, we offer the 5 Day Ultimate Injectables Course to provide training with advanced injection areas (upper, mid, and lower face contouring and mid-level lifting) in order to treat a wide variety of aesthetic concerns.  
Trend: Non-Surgical Treatments
According to the ASPS, the top 5 minimally invasive, non-surgical treatments for 2015 were:
Botulinum Toxin Type A

(6.7 million procedures, up 1 percent from 2014 and 759 percent since 2000)

Soft Tissue Fillers

(2.4 million procedures, up 6 percent from 2014 and 274 percent since 2000)

Chemical Peel

(1.3 million procedures, up 5 percent from 2014 and 14 percent since 2000)

Laser hair removal

(1.1 million procedures, unchanged from 2014, but up 52 percent since 2000)

Microdermabrasion

(800,340 procedures, down 9 percent from 2014 and 8 percent since 2000)
Botox
 & Soft Tissue Filler Training
Did you know the National Laser Institute is the top institute for medical aesthetics training in the country?  We have trained thousands of physicians and nurses in cosmetic injectables and lasers since we first opened our doors in 2004. We provide CE/CME credits and conducive program timetables to accommodate the busy schedules of medical professionals like you.  
In our 3-day Cosmetic Injectables Training Course, we offer classroom didactic training with experienced physicians and cosmetic nurse injection experts, and hands-on clinical practice with real clients in a luxury med spa environment. This course is ideal for medical professionals who solely want to focus on learning cosmetic injections and the advanced treatment areas for Botox and dermal fillers.
Our 5-day Injectables Training Course goes even further, adding two additional days of clinical hands-on injectable training. This 5-day cosmetic injectable course includes Botox and Dysport, dermal fillers, advanced injection areas, Kybella & Platelet Rich Plasma (PRP) training. We also train students how to build a practice and capitalize on demand for Botox and soft tissue fillers, and how to determine your point of difference in the medical aesthetic marketplace.
If you are serious about adding cosmetic medicine to your future, Botox and Soft Tissue Filler Training could be the perfect catalyst for you!
Laser Treatment Training
The National Laser Institute offers a 10-Day Core Laser Training Course which encompasses  24 hours of classroom Laser and IPL education and cosmetic laser technologies. Laser Safety Officer Training is also included in this course. In addition, 7-days of clinical observations and hands-on training in the following treatments are provided:
Laser Hair Removal

IPL Photofacial Skin Rejuvenation

Laser Tattoo Removal

Radiofrequency Skin Tightening

Cellulite Reduction
At the National Laser Institute, we offer top medical aesthetics training on the most in demand medical aesthetic treatments in the marketplace today.  
We invite you to fill out the form on the right or call 480-290-7399 and one of our Course Counselors will be happy to assist you.