Statistics are in! The Top 5 Nonsurgical Cosmetic Treatments of 2012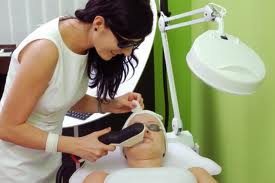 Each year, the medical aesthetics industry patiently awaits for the renewed and updated statistics from the American Society of Plastic Surgeons. In the last few years, the market demand for nonsurgical cosmetic laser treatments, like Botox and laser services, has significantly increased. From the recent 2012 statistics, we learn that there were over 13 million nonsurgical treatments performed in 2012, making it a 6% increase from 2011. Simply put, people are still continuously seeking out nonsurgical treatments.
The ASAPS was able to break nonsurgical treatments down for us into a few different categories where we learn that Botox is still in the lead as the #1 most performed, nonsurgical cosmetic treatment with over 6 million treatments performed in 2012, a 8% increase from 2011.
Coming in 2nd is dermal fillers with 2 million treatments performed in 2012, making it a 5% increase from 2011. Third were chemical peels with a 2% increase and fourth was laser hair removal with a 4% increase. Both of these treatments each totaled over 1 million procedures. Finally, the 5th most sought-after nonsurgical treatment was microdermabrasion with over 900,000 treatments, a 8% increase from 2011.
There are many different reasons why someone would prefer nonsurgical treatments versus plastic surgery. For one, nonsurgical treatments tend to be less expensive than plastic surgery. Also, nonsurgical treatments tend to result in no down time, so clients are able to return to work or their daily activities once their treatment is done. Also, nonsurgical services still yield dramatically flawless results now that cosmetic laser technology has advanced over the recent years.
If you're a medical professional or have an interest in the health and beauty industry, now is probably the best time to receive Botox injection training or medical esthetics training. As you can clearly see, more and more people keep receiving treatments, and the industry has only increased in demand.
National Laser Institute is the leader in the medical esthetics industry and has been training medical professionals and health and beauty experts for years. Their Botox injectable training course and their medical esthetics training course offer hands-on training with scheduled clients so attendees can practice advanced techniques and work with state-of-the-art laser equipment. Laser school courses and Botox injectable courses are taught by medical professionals and experts within the medical esthetic industry.
The year has barely begun, so why wait to get started on your life changing resolutions? Enroll in National Laser Institute's Botox injectable training course or one of their many medical esthetic training courses can start performing medical esthetic treatments on your clientele in no time. National Laser Institute is recognized as gold standard in education and has received outstanding reviews. To learn more, call 800.982.6817.