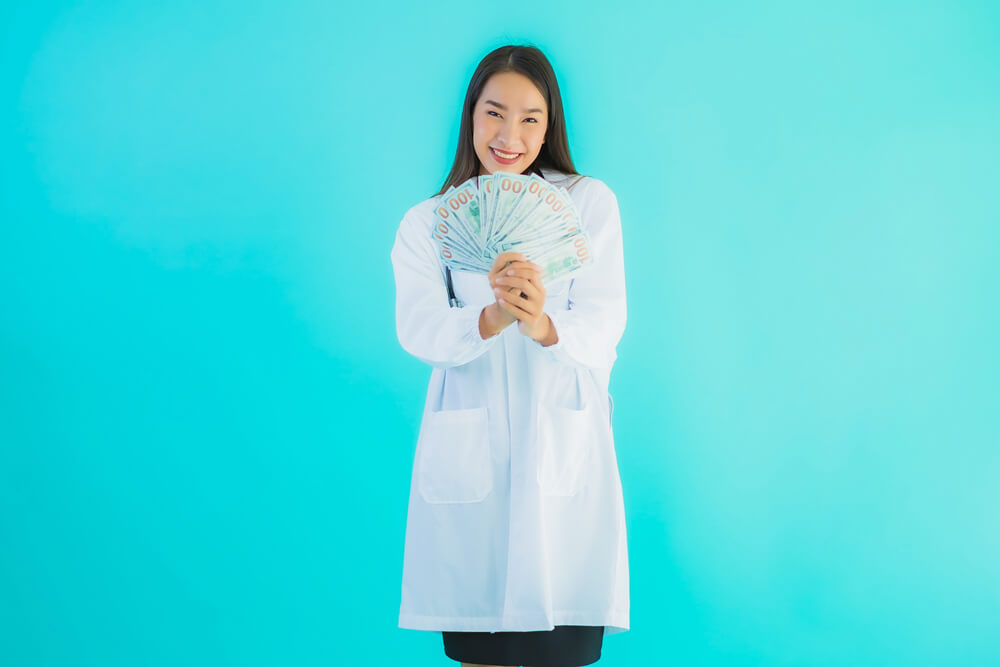 Photofacial Wages are up, and the esthetic industry is stronger than ever before. But what does that mean for you? As we climb out of our current predicament and hike back to normalcy, health and well-being is likely to take priority. And jobs taking that into account are likely to take priority.
Trends In Photofacial Pay
You'd probably like to know how healthy our industry is, especially if you're considering lasers as a career. And you should know that as massive as the laser industry is, it does have its downsides. But, do you're research ahead of time, and it'll make everything that MUCH easier.
For instance, lets take a look at 2018 data. A total of 71,800 skin care specialists were employed in 2018. Employment for Estheticians was projected to grow by 11% from 2018-2028. However, employment growth and pay are not necessarily connected (all jobs are expected to grow by 5%…).
Comparatively, 2019 median wages for estheticians sat between $16.39/hour and $34,090/year. Additionally we can look at current wages for a future outlook, and get a better idea of what to expect. If you are working as an esthetician now, your pay would likely been around $47,559/year (median for 2020).
In summary, there's really no way to predict the future. But you can see the potential if you take above data for what it is. A forecasted 11% job growth is faster than normal, and that's good news for career changers.
For more Photofacial Wages data, check out the BLS.
What You Need To Learn Before Doing Photofacials
Before you can earn Photofacial Wages, you'll need to get a certification in lasers. Photofacials are just one service that falls into a much larger category of laser treatments. For example, in addition to learning about Photofacials, you'll find the following in a laser class at NLI:
skin rejuvenation
RF treatments
coolsculpting
micro-needling
cellulite reduction
skin tightening
body contouring
laser tattoo removal
laser hair reduction
On the same note, you will also learn safety, technique, and laser physics. These will give you the skills employers are looking for, and wages are sure to follow.
Before You Start A Career in Photofacials
Photofacial Wages have been on the rise for the past few years. But that doesn't necessarily mean everyone is getting good pay. In fact with the market so competitive, you'll want to do everything you can to stick out among the rest.
First, you should find an employer willing to respect your personal time. It may not sound all that important, but without work/family separation you won't last long.
Secondly, you should focus on finding a training program with REAL Industry experience, and hands-on courses. After all, quality training and certification maybe two of the most important indicators of wages. Essentially the more training you have, the more you'll earn.
Lastly, when you start your search for a new career, think long term. That means looking deeper than pay-rate. Be sure to consider things like location, commute time, and scheduled hours. The last thing you want is to unwillingly work a late night shift Saturday when you prefer weekends off. Typically, most laser tech positions are full time, but it doesn't hurt to ask about the details.
Thankfully, NLI has quality training covered, and offers online hybrid* laser courses to help keep wages high.
During our Hybrid* Online Comprehensive Laser Course you will receive online classroom laser training with a variety of instructors and live demonstrations with several hours on each modality. Then choose one of our nationwide locations to attend your clinicals for hands-on learning!
Modalities include Laser Hair Removal, Photofacial, Laser Skin Rejuvenation, Radiofrequency Skin Rejuvenation, Coolsculpting, Cellulite Reduction, Tattoo Removal, Radiofrequency Skin Tightening, and Microneedling.