Radio Frequency Training Austin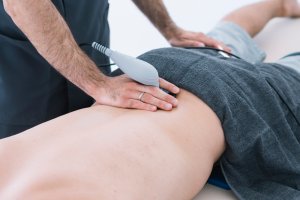 An interest in Radio Frequency training in the Austin area has skyrocketed over the last 5+ years. Those who live downtown will find that Med Spas are sending current employee's to school, and looking for certification when hiring. I can say with 100% honesty that Texans are among some of the hardest working people I've ever met. And there's no doubt that the grueling heat mixed with tough rocky terrain takes it's toll over time. There's no doubt, new patients who've experience lower back and joint pain are considering Radio Frequency treatment.
If you've ever listen to the radio on your morning commute, you've experienced Radio Waves. When it comes to the Radio spectrum, Radio Bands are used to classify frequency. We currently know of 12 RF Bands, ranging from extremely Low to Extremely high. If you're a career changer, or just looking to add a new service to your business, Radio frequency training can be great to get in to!
In the medical world, radio waves are used to treat everything from neck and back pain to cancer. A result of the wide range of possible uses has driven a demand for training. Finding quality radio frequency training in Austin will help anyone interested in learning the tech, from career changers to mothers.
Here at the National Laser Institute, we offer a complete online laser training that covers everything from Radio frequency treatments to Body Contouring.
What Is Radio Frequency Ablation?
We get this question A LOT, and thankfully the answer is pretty straightforward. Short for RF, Radiofequency ablation is a procedure used to reduce pain, and involves a fairly simple process. During treatment an electrical current is used to heat up small areas of nerve tissue, which in turn help calm pain signals in that area.
You can use RF for many things, but some of the more common uses are pains in the joints and lower back. As it stands now, radio waves have even been used as a minimally invasive treatment for destroying cancer cells.
Is It Safe?
This is another question we hear quite often. Radio frequencies are proven to be a safe and effective treatment for pain, and is well-tolerated. On the other hand no treatment is bulletproof, and having a conversation with your Doctor is always a good idea.
Do I Need Training To Administer RF Treatments in Austin?
Yes, you do need radio frequency training In Austin before treating patients. In addition to finding proper training, you'll want to search for classes that can help meet your goals.
If you're looking to earn you Radio Frequency certification, it's best to find class designed around the electronics used in the field. Here at NLI, we always recommend doing your research in advance.
What Will I Learn In Laser Class?
As I mentioned before, we cover everything from Radio Frequency to Body Contouring in our Austin classes. Here's a list of the topics we'll discuss in our hybrid* course
Laser Hair Reduction
Laser Tattoo Removal
Photofacial
Coolsculpting Body Contouring
Radiofrequency Treatments
Skin Rejuvenation
Skin Tightening
Cellulite Reduction
Microneedling
Plus more!
During our Austin radio frequency training course, students will receive both hands on and virtual instruction.
Where Can I Find RF Classes In Austin?
If you're looking for training in the Dallas Texas area, there's never been a better time. We've seen an impressive rise in demand for online classes, therefore businesses like NLI are doing everything they can to meet the need.
Subsequently, our hybrid* course features a mix of online classroom and hands on training, and can be molded around busy schedules. If you live in the Austin area, you can visit one of our many locations to discuss your options.
During our Hybrid* Online Comprehensive Laser Course you will receive online classroom laser training with a variety of instructors and live demonstrations with several hours on each modality. Then choose one of our nationwide locations to attend your clinicals for hands-on learning!
Modalities include Laser Hair Removal, Photofacial, Laser Skin Rejuvenation, Radiofrequency Skin Rejuvenation, Coolsculpting, Cellulite Reduction, Tattoo Removal, Radiofrequency Skin Tightening, and Microneedling.