Tattoo Removal Blended Online Courses Phoenix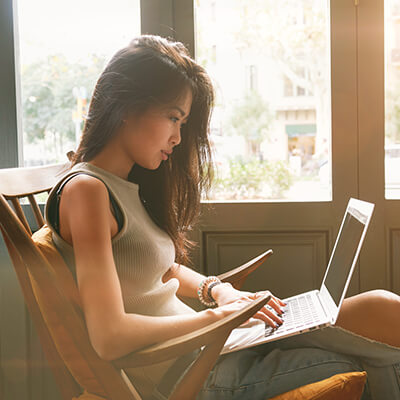 As a public service, we thought we should explain the reason there exists things like tattoo removal blended online courses Phoenix. In order to do that, we'd like to introduce you to Kevin:
Kevin is 43 years old. He's the dad to a pair of teenagers and has been married to his high school sweetheart for 20 years. He loves sneaking away to watch the Phoenix Suns play and he likes to hike at Echo Canyon Trail on the weekends. Kevin is the chief executive officer for a Fortune 500 company. Things are pretty sweet for Kevin. As an executive he makes great money and has plenty of extra to care for the pool in his backyard and to take an occasional vacation.
But Kevin has a secret. A big secret. His wife Diane knows but even his kids are in the dark. See, when Kevin was in college, he drank a lot of beer. He said, "Dude" a lot and he smashed said beer cans on his forehead. One night, at the urging of his fraternity brothers, Kevin walked through the doors of a local tattoo parlor and paid to have an artist there tattoo a giant scorpion on his bare chest.
He walked out of the parlor hours later with the requested foot-long cartoon depiction of the eight-legged arachnid wearing the brand of his own fraternity.
By the next sunny, sober morning, Kevin had developed a severe case of tattoo regret.
Don't be like Kevin. Instead, be someone that attends tattoo removal blended online courses Phoenix.
Please, Kevin needs your help.
Tattoo Removal Blended Online Courses Phoenix
Okay, undoubtedly, you shouldn't enroll in cosmetic laser courses just to save Kevin some embarrassment at the pool. But if you know what it's like to get a poorly executed tattoo, you can empathize with the native Arizonian.
Even if you've never gotten a tattoo, you can see the poor guy's problem.
But, luckily for Kevin, his predicament has a viable solution. Laser tattoo removal is employed by millions of repentant people each year. Trained technicians (cosmetic laser techs to be exact) work hard to erase the evidence of the offending art piece. In doing so, they restore a sense of peace to their clientele.
The courses:
At National Laser Institute, we offer the training needed to become a cosmetic laser technician. Our less than two-week program is perfect for those wanting to specialize in tattoo removal. Our tattoo removal blended online courses Phoenix offer an ideal mix of live, didactic training followed by hands-on clinicals in one of our exclusive med spa settings.
Enrollees learn everything from laser types and safety to skin consultation and optimal laser operation. Upon matriculating, enrollees will begin a journey with NLI's professional instructors including physicians, aesthetic nurses and certified laser technicians.
All students, even those desiring to specialize in tattoo removal, will learn all aspects of cosmetic laser treatments and technologies.
As an NLI student you will learn the safest and most optimal methods for Photofacial, laser hair removal, Microneedling, Coolsculpting body contouring, cellulite reduction, Radiofrequency skin tightening, laser skin rejuvenation, and much, much more.
In sum:
Basically, what we're saying is that on your journey to research tattoo removal blended online courses Phoenix you fell down a rabbit hole that led you to a whole lot of awesome. In fact, we can't see a single reason why you wouldn't enroll today (come on, Kevin is waiting for your expertise!).
Contact us!
You are welcome to complete the form to the right of this blog to get in touch. Or, simply call us at 800-982-6817 or live chat with one of our knowledgeable academic advisors.
We can't wait to help you start your future with tattoo removal blended online courses Phoenix!
During our Online Comprehensive Laser Course you will receive online classroom laser training with a variety of instructors and live demonstrations with several hours on each modality. Then choose one of our nationwide locations to attend your clinicals for hands-on learning!
 Modalities include Laser Hair Removal, Photofacial, Laser Skin Rejuvenation, Radiofrequency Skin Rejuvenation, Coolsculpting, Cellulite Reduction, Tattoo Removal, Radiofrequency Skin Tightening, and Microneedling.