3 Tips for Adding Medical Aesthetics Treatments to Your Business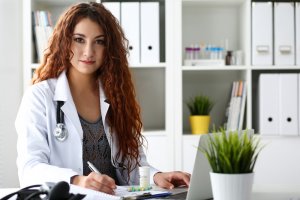 The beauty and skin care industry is a growing market with many medical professionals expanding their existing practices to include medical aesthetic treatments.
With over $16 billion spent on cosmetic treatments in 2016, many physicians, nurses and medical professionals are seeking additional training so that they can work in the medical aesthetics industry.
According to the American Society of Plastic Surgeons (ASPS), over 15 billion medical aesthetic treatments were performed last year. The number of minimally-invasive treatments has increased by 180% between 2000 and 2016. The big winners are Botox (up 797%), soft tissue fillers (up 298%) and laser skin resurfacing (up 243%).
Whether you are looking for a career change, an esthetician or medical professional, here are three tips for adding new medical aesthetic treatments to your business.
3 Tips for Adding Your Aesthetics Practice
1. Ask & Listen
Think about the types of services you want to offer and ask yourself:
Do I have a large client database that I can market to?
Do the new cosmetic treatments I want to offer compliment the products and services my business already offers?
Is another business in the community providing these treatments?
How can I differentiate myself and my business from the sales competition?
These are some of the questions you should consider when looking to expand your aesthetics business. If you have friends in the medical aesthetics industry, use them as a resource, too. If they recently added a new service, ask about their experience and any tips they have.
2. Seek Training
Many medical aesthetic schools across the country offer continuing education courses for physicians, nurses and medical professionals. Do your research and pick the one that's right for you.
At National Laser Institute, we offer comprehensive aesthetics courses for medical professionals looking to learn botulism toxin, dermal fillers (Restylane, Perlane, and Juvederm), Kybella, platelet-rich plasma (PRP) and more! Classes are led by leading industry leading physicians, nurses, skincare specialists and medical aesthetics experts who will guide you through classroom and clinical hands-on training.
During the second half of each course, you will gain real-world experience by working on scheduled clients in a luxury retail spa environment. Your instructor will be by your side to answer any questions you might have. You'll learn everything you need to know to confidently perform injectable treatments in any setting.
3. Market Yourself
Once you complete medical aesthetics training, it's time to market yourself and market often.
In addition to providing you with cosmetic injectables training, National Laser Institute is the only esthetic school in the country to provide you with a marketing presentation on how to build your business as a business owner, employee or independent contractor.
This marketing seminar is taught by Founder and CEO Louis Silberman who will give you the tools you need to succeed in business and the world of medical aesthetics. You will receive a course manual that includes marketing tools, necessary supporting forms such as history, consent, and policy/procedures.
Medical Aesthetics Training at National Laser Institute
Medical aesthetics training is a wonderful opportunity for physicians, nurses and medical professionals looking to expand their knowledge in this multi-billion-dollar field!
Physicians typically seek Botox and dermal filler training to expand their practice and increase revenue, because these treatments are cash-based procedures. Many RNs take these courses to broaden their skill set and gain supplemental income or start a new full-time career in aesthetic nursing.
National Laser Institute offers a variety of CE/CME course options, which can be completed in just two weeks. If you are on the fast track, we have Botox, dermal fillers and even PDO threads training courses that can be completed in as little as a weekend!
We invite you to check out tens of thousands of National Laser Institute reviews from previous attendees like Dr. Ryan Krch who took several of our CE/CME courses. You can hear about his training experience in the video below!