5 Ways Botox Certification Can Help Advance Your Career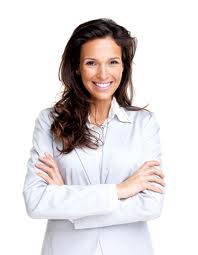 Botox is currently the leading noninvasive cosmetic treatment in the nation. Over 6 million Botox injections were performed last year, and that number has only increased throughout the last 5 years. It's basic fact that Botox continues to succeed within the skin care industry.
Medical professionals such as MD, RN, LPN, and more are capable of earning Botox certification for CE/CME credit, but Botox injection training is able to offer them so much more than that. In fact, we've listed the 5 ways that Botox certification can advance your career.
1. New service = new clients! Offering a new service means that with the right marketing, you have the potential to earn new clients. New clients means that there's more money walking through the door, which helps advance your medical esthetic career!
2. A fresh start. Maybe you're tired of being an ER nurse and are looking for a fresh start. Here's where a Botox course can help. By earning certification, you're opening the doors to the medical esthetic industry. You're capable of working in plastic surgeon's offices, dermatology clinics, medical spas, and much more.
3. Cosmetics cut the hassle of insurance. When you offer Botox as a cosmetic to clients, or any other noninvasive cosmetic treatment, there is no insurance middleman simply because it is a cosmetic treatment. This means 100% of what you're charging for treatments is going into your pocket, which helps elevate your earning potential!
4. A new addition to your current practice. If you have your own practice or work in a clinic, Botox can be a great addition. We've seen many doctor's offices, OBG YNs, and private practices add a medical spa wing to their office in order to offer more services to earn more income!
5. An industry that isn't losing momentum. Over the last decade, the medical esthetic industry, has been steadily increasing. More people are wanting less invasive treatments that require no downtime, and that's exactly what Botox and other cosmetic injectable treatments give them! There have been more clients seeking out Botox rather than undergoing a facelift, and with Botox training you have the chance to capitalize on that!
National Laser Institute's Leading Botox Course
At National Laser Institute, you can earn your dermal filler and Botox certification over the weekend in just two days of training. This course is led by medical esthetic experts who have been in this industry for over a decade. This Botox course also includes hands-on training with scheduled clients so medical professionals can get the feel and gain the confidence of practicing on actual clients. We also provide safety training, advanced techniques, and much more.
National Laser Institute is the leading medical esthetic school in the nation and is recognized as gold standard education. We have been in this industry for over a decade and offer a wide variety of courses. Learn more by scrolling to our links below or gain more information by calling us at 480-290-7399.
Learn more about our courses: