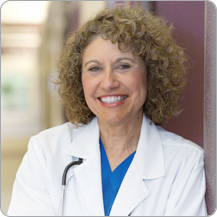 The word BOTOX® has become a part of our everyday vocabulary. With over 5.4 million BOTOX® procedures performed in the U.S. last year alone, ever increasing applications of BOTOX® as well as consumer demands means that this is one tool in the anti-aging arsenal that is here to stay. BOTOX® CME has also increased in demand as doctors, nurses, and physicians assistants realize the added revenue stream that medical aesthetics services can add to their practices.
BOTOX® CME at the National Laser Institute covers both clinical considerations as well as important cosmetic issues that enhance communication between the provider and the client. We enlighten the participant on how to build a practice and capitalize on the enormous market that now exists in the United States for BOTOX® and Dermal Fillers and how providers are discovering their niches.
Why is National Laser Institute the best school for BOTOX® CME?
Medical spa services such as laser hair removal, microdermabrasion, photofacials and BOTOX® will appeal to your existing patients because they will save time by receiving these procedures in conjunction with the medical services you already offer. As a medical care provider, training in BOTOX® and Dermal Fillers provides an opportunity to increase your medial practice's bottom line significantly.
At National Laser Institute, we offer a comprehensive medical aesthetics training course, the first in the nation to combine classroom instruction with one-on-one observation and hands-on training in laser and IPL, as well as additional training on numerous other facial procedures and injectibles. We are the first laser school in Arizona approved by the Arizona Radiation Regulatory Agency (ARRA), the Arizona State Board for Private Post Secondary Education and SLM Financial (Sallie Mae). For more information on BOTOX® CME, contact us today at 1-800-982-6817 or simply fill out our form on the right.