Botox Treats Fine Lines, Wrinkles – And Depression?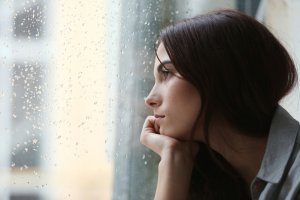 When you think of Botox, the first thing that comes to mind is most likely wrinkle reduction.
Botox is indeed the world's leading cosmetic treatment for addressing fine lines and wrinkles. Now, the maker of Botox is trying to gain notoriety in an unlikely treatment space: depression.
Allergan recently announced it would move into late-stage clinical trials for Botox as a therapy for major depressive disorders (MDD) in women, who are twice as likely as men to suffer from this condition.
Does this mean physicians and nurses enrolled in aesthetics training courses be prepared to treat depression with Botox?
Botox for Depression
The idea that Botox could treat depression evolved from two placebo-controlled studies, one in Germany and Switzerland and the other in Maryland, that used a single dose of Botox to treat depression. Since the results of both studies were highly compelling, Allergan decided to test the idea itself in a large research study at 35 locations in the United States.
With Phase I and Phase II complete, Allergan has said the results from the trial are close to what has been seen with traditional antidepressants on the market such as Zoloft, Lexapro and Prozac.
The pharma giant believes Botox can influence the brain chemical imbalances associated with depression by modifying facial muscle contractions. Medical professionals call this the facial feedback hypothesis, which is the idea that facial movement can influence your emotional experience.
During an injection treatment for depression, a cosmetic injector places Botox in the area between the eyebrows where frown lines appear. Since facial expressions are related to mood, Botox inhibits the muscle and calms it down, which makes it more difficult to experience negative emotions.
Botox is a neurotoxin that blocks the signal from the nerve to the muscle, which causes the wrinkles to relax and soften. The injection uses various forms of botulinum toxin to paralyze muscle activity temporarily. Since it doesn't fill existing wrinkles, Botox is not a facial filler. The cosmetic injection simply relaxes the muscles that are creating wrinkles.
In the United States, Botox is approved for three aesthetic purposes: glabellar lines (the 11s), lateral canthal lines (crow's feet) and forehead lines. The skincare injection is also approved to treat several medical conditions like hyperhidrosis, migraine headaches and urinary bladder incontinence.
Botox Training at National Laser Institute
Are you a physician, nurse or medical professional interested in advancing your skill set by offering your clients Botox and other cosmetic treatments?
With over a decade of excellence, National Laser Institute has taught countless physicians, nurses and medical professionals and have helped them launch a career in the $16 BILLION medical aesthetics industry.
We offer several CE/CME courses that combine didactic theory with hands-on clinical training for the ultimate learning experience. Whether you are looking for a short course or a more in-depth and advanced training curriculum, we have a course to meet your learning goals.
In the classroom, you will learn things like facial aesthetics, cosmetic injection techniques, patient care and the science of Botox. Clinicals take place in a medical spa environment where you and a small group of students watch comprehensive Botox and dermal fillers demonstrations and treat real clients.
By the end of your training, you will feel comfortable and confident in providing several aesthetic procedures, including Botox, dermal fillers, PDO threads, Kybella, sclerotherapy, platelet-rich plasma (PRP) and more!
If you would like more information about CE/CME training courses at National Laser Institute, fill out the form on the right of your screen or call 1-800-982-6817.