Botox Injections for Pain Management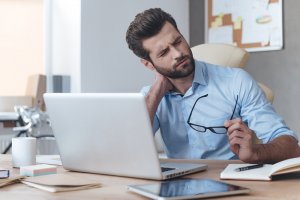 Living with chronic pain can be tortuous and affect daily life. Whether an individual's pain results from headaches or neuropathy, they may miss out on family events and memorable moments.
Botox for pain management may offer patients much needed relief from things like back and nerve pain. In some cases, the effects of Botox are longer lasting than traditional steroid injections.
With Botox and dermal fillers training, you can learn how to address chronic pain and health conditions with cosmetic injections like Botox.
What is Botox?
Botox is a neurotoxin that contains various forms of botulinum toxin to paralyze muscle activity temporarily. The injections are known for their ability to reduce the appearance of facial wrinkles. Also, Botox can treat medical conditions such as neck spasms, hyperhidrosis, overactive bladder and lazy eye. Some individuals have reported Botox injections have helped relieve their chronic migraines.
In the aesthetic realm, the most common use of these injections is to temporarily relax the facial muscles that cause facial wrinkles, such as frown lines, crow's feet and forehead furrows. Botox has several off-label applications, which simply means the FDA hasn't approved it yet.
This lunchtime procedure can be completed in as little as 10 minutes, and the results generally show up within the next day or two. The face looks noticeably smoother within a week, with optimal results showing up after a month.
Botox Injections for Pain Management
Patients suffering from intense pain generally have a combination of nerve and muscle pain, so Botox treatments can reduce muscle pain by relieving it temporarily.
Treating pain with Botox therapy may have an advantage over oral pain medications since the effects of the injections are local and don't cause side effects like fatigue and dizziness.
Botox treatments can address:
Headaches. In 2010, the FDA approved Botox to address chronic migraines and tension-type headaches. Allergan, the maker of Botox, says the injections can prevent the recurrence of headaches for up to three months.
Arthritis. Botox has been found to help knee, shoulder and hip pain caused by rheumatoid arthritis, osteoarthritis and psoriatic arthritis. Recently, Allergan has begun to study Botox for knee arthritis pain.
Back pain. A 2001 study found that over half of patients with chronic back pain who received Botox therapy had pain relief for three to four months.
Neck pain. Botox injections combined with physical therapy can relieve neck pain caused by chronically contracted muscles.
Nerve pain. Common in diabetes, neuropathy affects the hands, legs and feet. Patients with nerve pain have found relief after Botox was administered at the top of the foot.
Botox Training at National Laser Institute
During Botox training at National Laser Institute, we teach physicians, nurses and medical professionals the latest, most advanced Botox and dermal fillers techniques.
Each CE/CME training course combines didactic education with clinical hands-on training for the ultimate learning experience.
In the classroom, students will learn about facial anatomy, Botox injection techniques, patient care, types of neurotoxins and more! Clinicals are spent in a medical spa setting where students will observe Botox demonstrations and perform treatments on real clients.
One of the things that set us apart from other medical aesthetics schools is we spend millions of dollars each year on scheduling clients for our students to work on to gain real-world experience.
By the end of a cosmetic injectables course, students will be able to provide minimally invasive treatments like Botox, dermal fillers (Restylane®, Perlane® and Juvederm®), Kybella, platelet-rich plasma (PRP) and more!
To learn more about National Laser Institute's continuing education courses, give us a call at 1-480-290-7399 or fill out the form on your right. One of our Admissions Advisors will be happy to assist you!