Can Botox Injections Lead to a Mother-Child Disconnect?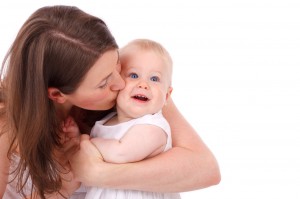 Botox injections are primarily used for cosmetic purposes in order to smooth the appearance of wrinkles with naturally appearing results. But because Botox injections have the power to dull facial expressions, is there a disconnect between mothers who receive Botox and their newborn children?
According to Dr. Ed Tronick, "Facial expressions for parents and young children are really critical ways in which we communicate our intentions or whether we're angry or sad, and that involves this very complex array of all the muscles that go into making facial expressions. So if you limit that range of expression, especially with very young children who are really attuned to reading facial expressions, then you limit the amount of information, the amount of emotion that you communicate using a facial expression."
However, facial expressions aren't the only ways that infants receive messages of positive communication. The more mother's cuddle, sing lullabies, talk sweetly, or coo their children, the more infants learn different ways of empathy.
Those who think receiving Botox injections will make them appear stoic or robotic are wrong. People who receive Botox primarily are injecting it into small, targeted areas of their face that prevents certain muscles from moving–not all of them. Therefore, you're not wiping away your ability to control all your emotions on your face.
Plastic surgeon Steven Dayan comments, "You'd have to put so much Botox in to reduce that much animation that the person would look like a stroke victim. Even when I've put Botox into the upper third of the face where it's most commonly used, you still have complete animation in the lower two-thirds of your face."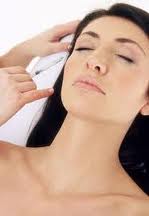 Botox injections don't limit the ability to smile and laugh, which are two very important things you can share when interacting with your newborn. So for moms who are wary on receiving Botox injections because it can limit your mother-child interactions need not worry. Besides, the entire point of Botox is to achieve a desirable, younger look without appearing as if you've had a lot of work done.
Many doctors and nurses in the industry have received their Botox injection training from National Laser Institute, the leader in the medical aesthetics industry. Experts in the medical aesthetics field train doctors and nurses to perform quality Botox treatments using the most advanced techniques in order to give their patients the desirable results they crave. National Laser Institute has been in the industry for a decade and has earned many outstanding reviews.
To learn more about Botox injections or National Laser Institute, please call 480-290-7399.