Beauty Isn't The Only Reason For Botox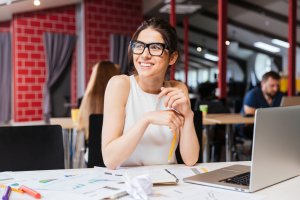 Botox is a cosmetic procedure, so you might assume vanity is the only motivating factor for going under the needle.
A new study found that more than half of individuals requesting Botox say it is to look better at work. Two-thirds believe the procedure would boost their confidence and improve their quality of life.
During your career as a medical aesthetics nurse, you will treat a wide variety of clients, including those who want to look and feel younger!
Botox To Look Better At Work
According to the latest statistics from the American Society of Aesthetic Plastic Surgery (ASAPS), the popularity of Botox has skyrocketed! The past five years have seen a 40.6 percent increase in botulinum toxin injections in the medical aesthetics industry. 
During a recent study, researchers at Northwestern University investigated why so many of us undergo cosmetic treatments. They recruited 511 patients seeking medical cosmetic surgical procedures and found beauty isn't the only reason patients get Botox: 
Seventy percent wanted to improve their psychological well-being.

Sixty-one percent wanted to treat themselves or celebrate an occasion.

Fifty-nine percent wanted a competitive edge at work.

Fifty-three percent underwent Botox to protect their physical health.
Botox is a neurotoxin that contains the botulinum toxin, which works to relax the facial muscles temporarily. It is approved for treatment of frown lines between the eyebrows, crow's feet and forehead furrows. These injections are also used to treat medical conditions such as hyperhidrosis, chronic migraines and bladder dysfunction.
What is Botox?
Botox is a neurotoxin that contains the botulinum toxin and is used to reduce the appearance of fine lines and wrinkles. The treatment works by blocking certain chemical signals from nerves that cause them to contract. Currently, the cosmetic injectable is FDA-approved to treat frown lines, crow's feet and forehead furrows.
Botulinum toxin injections are also used to treat over 20 different medical conditions such as hyperhidrosis, chronic migraines and bladder dysfunction.
According to the American Society of Plastic Surgery (ASPS), Botox is the most popular cosmetic treatment with over 6 million treatments administered each year. The treatment is up 700 percent since 2000.
Botox Training at National Laser Institute
If you are a nurse, physician or medical professional looking to increase your earning potential by adding new medical aesthetics treatments to your practice, consider Botox and dermal fillers training at National Laser Institute!
We offer a variety of CE/CME training courses to fit your learning goals and schedule. Each CE/CME course includes didactic theory and clinical hands-on training for the ultimate learning experience.
In the classroom, you will learn things such as client safety, the aging process, types of neurotoxins and fillers, and Botox injection techniques.
Clinicals are spent in an educational setting where you will be placed in small, intimate groups for the rest of your training. You will observe comprehensive Botox demonstrations and perform Botox and dermal fillers treatments on real clients.
By the end of the course, you will have experience with some of the most requested injectable treatments, including Botox, dermal fillers (Restylane, Perlane, Juvederm, etc.), Kybella, platelet-rich plasma (PRP), PDO threads and more!
If you would like to learn more about continuing education courses, fill out the form on your right or give us a call at 1-800-982-6817.