Top 10 Botox Training Benefits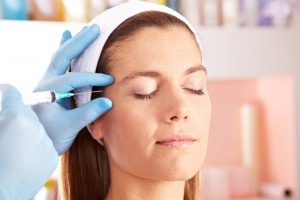 The Botox industry has been on the rise for the last decade, along with an increased demand in Botox training.
Within the past few years, Botox has remained the #1 non-surgical cosmetic treatment serviced in the U.S. with over 5 million treatments performed last year. This may be because Botox is somewhat of a miracle anti-aging treatment, rejuvenating skin as fast as the very next day.
Because Botox treatments are such a hot commodity, more and nurses, physicians and more medical professional are choosing to earn their Botox certification.
Many people don't realize how much Botox training can impact their business. We've compiled a list of all the Top 10 Botox training benefits:
Botox Training Benefits
10. Growing popularity. Did you know Botox is currently a billion-dollar industry? That's right, clients spent over $2.7 million on this cosmetic injectable treatment in 2016.  And each year, more and more people are receiving these treatments. Since the market is continuing to grow, more nurses, physicians and medical professionals seek out Botox training.
9. Additional income. Cosmetic injectors generate between $300-$800 per Botox client they treat. Many medical professionals receive their Botox certification, because the medical aesthetics industry is a cash-based business, which can definitely increase the company's revenue.
8. Lunchtime treatments. Because Botox takes between 15-40 minutes to administer, it has been nicknamed "The Lunchtime Procedure." Clients can visit their local med spa on their lunch break, get a couple of units of Botox and head back to work in less than an hour.
7. FDA-approved. Botox was first approved as a cosmetic by the FDA in 2002 for temporary improvement of frown lines, so clients can feel confident they are receiving a quality product when they seek you out for Botox treatments.
6. Training is quick. Botox and dermal filler training is a very fast process and can be completed between 2-7 days, including hands-on clinical training with scheduled clients.
5. Quick results. Botox treatments have very quick results, so clients will be able to see their desired result in as little as a day.
4. Minimal downtime. Botox doesn't require any downtime post-treatment, whereas plastic surgery does. You can let your clients know that, if they feel up to it, they may return back to their work or errands.
3. Establish relationships with clients. Because Botox doesn't last forever, you can build and establish relationships with your clients to ensure they return to you for future treatments.
2. Botox training technique. Not everyone can perform Botox treatments, which means that if you get excellent Botox training skills and market yourself right, clients will want to return to you for quality treatments.
1. A better treatment option. Botox works faster than those wrinkle creams, which is an outstanding selling point when talking to future Botox clients.
Cosmetic Injectables Training at National Laser Institute
Are you a physician, nurse or medical professional looking to earn your Botox certification? At National Laser Institute, we offer quality, hands-on Botox training courses  that can be completed in as little as a week!
Our cosmetic injectables training includes didactic (classroom) education as well as clinical hands-on training in order to have a comprehensive learning experience. Our CE/CME courses includes training with some of the medical aesthetic industry's popular treatments including:
Botox
Dermal fillers
Advanced Botox and fillers
Platelet-Rich Plasma (PRP) Injections
Nonsurgical body contouring (CoolSculpting)
Sclerotherapy
PDO Threads
And more!
The clinical hands-on training portion is spent in a medical spa environment where attendees will watch comprehensive Botox demonstrations and have the opportunity to perform these aesthetic treatments on clients we schedule for you.
To learn more about Botox training benefits or National Laser Institute, please call 480-290-7399.
Read more information on: