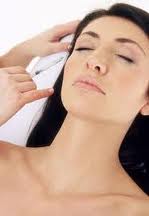 Botox has revolutionized the anti-aging industry by offering a noninvasive way to smooth fine lines and wrinkles without the expense and downtime of plastic surgery. Not only has Botox been the #1 nonsurgical cosmetic treatment many years in a row, but over 5 million Botox treatments were performed in 2013, according to The American Society of Plastic Surgeons (ASPS). This was a 15% increase from 2012!
"Botox has dramatically changed our ability to treat patients by giving them an effective option to treat the appearance of moderate to severe vertical frown lines with a minimally invasive procedure," Dr. Jamuna Pai, a cosmetologist, states. "The art and science of facial aesthetics reached new heights with Botox." (Source).
We live in a world where society lives on a time crunch. Many people don't have the time or money to spend on expensive plastic surgery, which is why they turn to other cosmetic treatments that are able to work wonders on their skin. But before medical professionals can treat these clients, they must attend a Botox course to receive certification.
Botox Training Courses at NLI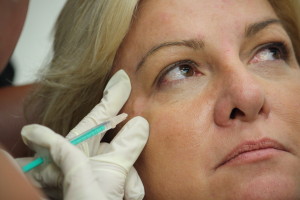 National Laser Institute is the leading medical esthetic school in the nation and offers a variety of Botox training courses for medical professionals.
1 Day Botox Course: Includes fundamental Botox and Dysport training with clinical, hands-on practice.
2 Day Filler and Botox Training: Includes revolutionary methods and training with Botox, Dysport, and dermal fillers with hands-on clinical practice.
3 Day Advanced Filler and Botox Training: The advanced course teaches advanced treatment areas and gives you practice with Botox, fillers, and Dysport.
7 Day Botox, Filler, and Laser Training: Includes methods revolving around up-to-date Botox, filler, Dysport, and cosmetic laser practices with hands-on clinical training.
12 Days of Cosmetic Laser & Injectables: Includes advanced Botox and filler techniques as well as laser training, sclerotherapy, bioidentical hormone replacement, skin rejuvenation practices, and chemical peels. Our most popular and comprehensive training course.
Many doctors and nurses have seen an incredible increase in the medical esthetics industry and have received Botox training as well as other cosmetic injectables training, like taking dermal filler courses. Medical professionals have the opportunity to earn an average of $500 by treating just one Botox client. Plus, there is no middleman for insurance when it comes to cosmetic injectable treatments.
Botox training is perfect for those who have a free weekend to earn CM/CME credits. Our courses are led by industry experts, leading dermatologists, skilled doctors, and more. Techniques, safety, and objectives are taught both in and out of the classroom. Attendees will be able to practice Botox injection techniques on scheduled clients within our luxury medical spa environment to gain real world experience. The idea is for attendees to feel well-rounded and comfortable with their training so that they can go out and perform their own cosmetic injectable treatments with confidence. The instructors are by your side the entire time in case you have any questions. We keep our classes small so that every medical professional can receive individualized attention.
Our students have had great things to say about us, giving us spectacular reviews. You can check out our video testimonial below! We've been in the medical aesthetics industry for over a decade and have earned an A+ rating at the BBB.
If you want to complete your Botox training course to add Botox to your area of expertise, National Laser Institute is the best place to complete your courses. To learn more about Botox or dermal filler training, please call 800.982.6817 or fill out the form on your right!
Read more information on: