Medical Aesthetics Training: Time to Ditch the Office Cubicle
The office environment isn't for everyone, especially those who like to be active, busy, and work one-on-one with clients. Medical aesthetics training allows anyone to make a career change into the cosmetic laser industry, no matter where they were working before.
This is an industry that many are excited to join for a number of reasons. For one, medical aesthetics training takes between two weeks or a few days, depending on what you want to do and the appropriate course option. Second, the medical aesthetics industry has experienced a significant growth over the past couple of years. According to the The American Society of Plastic Surgeons (ASPS), non-surgical cosmetic treatments increased by 6%, totaling 12.2 million treatments performed in 2011. They've also seen an increase of treatments like laser hair removal (1.1 million treatments last year, increasing 15%), BOTOX (5.7 million treatments last year, increasing by 5% from 2010), and laser skin resurfacing (microdermabrasion treatments received 900,000 treatments last year, increasing by 9%).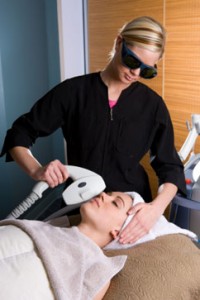 "I thought I was cut out for an office job, which is why I was initially working in the marketing department at my old job," Kensi Richards of North Richland Hills, TX said. "But I realized that moving up in my position was incredibly competitive, and I didn't want to spend years of my life sitting in an office doing mediocre jobs that didn't make me happy. That's why I looked into laser training. And honestly? I'm loving my job environment and the atmosphere."
Many women and men love the spa environment because it allows them to build relationships with their clients, which in turn brings them back for more cosmetic treatments. It's a career opportunity that's flexible, and a good portion of technicians will work either part time or full time.
Laser treatments also don't take long to perform on clients, which means the more clients you can treat in a day, the more money you'll end up making and bringing in. Many places are looking for laser technicians, including medical spas, dermatology clinics, doctor's offices, and more.
If you're passionate about the health and beauty industry and don't want to stay stuck in an office job, consider medical aesthetics training. It's a great way to make good money while doing something you enjoy.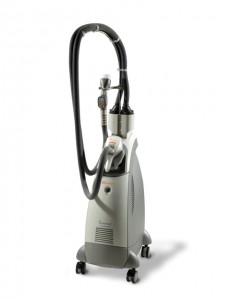 National Laser Institute offers a variety of cosmetic laser classes for potential students, but our most popular one is our comprehensive laser course. This covers classroom lecture and hands-on training on treatments like laser hair removal, laser tattoo removal, laser wrinkle reduction, laser cellulite reduction, laser acne reduction, and many more. Plus you'll have the opportunity to practice on scheduled clients, so you can walk out and feel comfortable and confident with your newfound skills.
We've been training students for a number of years and in turn have earned an A+ rating at the BBB as a well as a gold standard of education.
To learn more about medical aesthetics training or National Laser Institute, please call 800.982.6817.
Read more information on: