Dermal Fillers for Hand Rejuvenation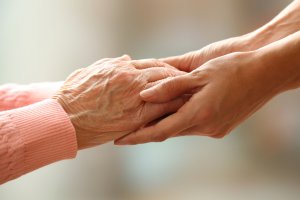 Would you be surprised if we said that our bodies are just as susceptible to the signs of aging as our faces?
Most people will begin to notice sunspots and sun damage as early as their late 30's. This due to environmental irritants that make the hands age quickly.
New techniques in hand rejuvenation allow cosmetic laser techs and medical professionals to treat these signs of aging. The cosmetic treatments used to eliminate sunspots and replace lost collagen in the face are now being used to rejuvenate the hands.
Learn how the medical aesthetics industry can address hand rejuvenation!
Why Hand Rejuvenation?
Most beauty lovers relate skincare routines to the skin of the face, but the hands are important too! The hands are more likely to show signs of aging due to things like frequent hand washing, sun exposure while driving and anti-microbial lotions. UV exposure is responsible for 90 percent of age-related changes that manifest on the hands.
Another contributing factor is volume loss. "Skeleton hands" develop when the veins in the hands become more prominent, tendons show and bones on the back of the hand protrude.
The good news is there are several ways to address hand aging. One modality used by skin care specialists is cosmetic lasers. Treatments like IPL photofacial effectively treat pigmentation and sun-damaged skin using precise amounts of visible light.
Using their knowledge of the Fitzpatrick scale and laser physics, a properly trained cosmetic laser technician will know that fair-skinned patients with dark spots are ideal for an IPL treatment. On darker individuals, some lasers may pick up the dark pigment in addition to the sunspots. This can cause burning or inflammation.
The Filler Solution
An unexpected procedure to restore volume loss in the hands is dermal fillers! Injectable filler acts as a volumizer and collagen stimulator that improves the dermal layer of the skin. During a hand filler treatment, the product is injected below the skin's surface via a fine needle in the backs of the hands, replenishing volume so that tendons and veins are no longer prominent.
Facial fillers like Restylane, Restylane Lyft and Juvéderm are made with hyaluronic acid, a naturally occurring substance within the skin. Hand fillers work to strengthen the dermal collagen and improve the appearance of fine lines.
Different medical providers administer fillers for hand wrinkles in different ways. Some nurses and physicians make multiple injections in small amounts between the tendons, while others make one large injection in the center of the hand and move the filler to where it needs to go under the skin.
In some cases, hand veins can be too prominent to be effectively treated with fillers. Rather than adding filler, a medical professional can remove the vein with sclerotherapy. This is generally the second step in the hand rejuvenation process rather than the first.
CE/CME Training at National Laser Institute
If you are a nurse, physician or medical professional looking to increase your earning potential, consider Botox and dermal fillers training at National Laser Institute!
We offer a variety of comprehensive aesthetics courses to fit your educational learning goals and schedule. Each course includes didactic theory and hands-on clinical training for the ultimate learning experience.
During classroom education, you will learn things such as client safety, the aging process, types of neurotoxins and fillers, facial aesthetics, Botox injection techniques and more!
Clinical hands-on training will be spent in our state-of-the-art medical spa where you will be placed in small, intimate groups for the rest of your training. Sitting no further than a foot away from the training bed, you will observe comprehensive injectable demonstrations and perform these cosmetic treatments on scheduled clients.
By the end of your training at National Laser Institute, you will have experience with some of the most requested injectable treatments, including Botox, dermal fillers (Restylane, Perlane, Juvéderm, etc.), Kybella, platelet-rich plasma (PRP), PDO threads and more!
If you would like to learn more about National Laser Institute's CE/CME training courses, fill out the form on your right or give us a call at 1-800-982-6817.