Why Facial Anatomy is the Key to Successful Injecting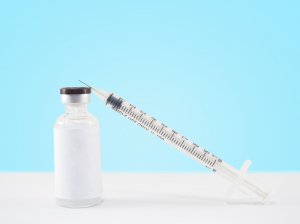 Understanding facial anatomy is an essential aspect of being a successful cosmetic injector.
With proper Botox certification and training, you can set yourself apart from other medical professionals by offering this cosmetic service to your clients.
Curious as to why facial anatomy is the key to successful injecting? We'll explain why.
The Key to Successful Injecting
Botox (botulinum toxin type A) injections are one of the most requested cosmetic procedures. Last year, the medical aesthetics industry saw over 7.2 million Botox patients. This number continues to rise as cosmetic injections become more popular.
Having proper training and certification will ensure that you know Botox injection techniques and skills needed to provide this service. Understanding facial anatomy means, you can:
Identify key facial muscles, including nerves and tissues as they relate to facial aesthetics.
Understand facial vasculature.
Know which treatment areas are safe and effective for each product.
Understand potential adverse effects that can occur with Botox and dermal fillers and how to address them.
Know other basics of facial anatomy, including bone structures, fat pads and more.
Having a solid understanding of facial anatomy also means less room for error in the treatment room. If you are familiar with the makeup of the face, you know that it's full of blood vessels, and it's important to inject above or behind those vessels.
You will also increase client satisfaction rates because you will know which products work best in different parts of the face. This will provide better results, leading to happier clients.
Since each client is different, it's important to understand the layout of the face as well as how it changes with age. Creating an individualized plan and cosmetic injection strategy – using neurotoxins and dermal fillers alone or in combination – for each client is ideal.
Why Medical Professionals Attend Botox Training
There are several reasons why physicians, nurses and medical professionals seek Botox and facial fillers training:
Flexible hours. One of the great things about the medical aesthetics industry is physicians and nurses can choose when they want to work. There's no need to work long, grueling hours in a hospital environment.
Supplemental income. And since the hours are flexible, medical professionals can choose to work as a Botox nurse in addition to their full-time job and earn additional income.
Cash-based services. Because Botox, dermal fillers and laser hair removal are considered cosmetic procedures, insurance companies won't cover these services.
Quick training. Training to become a medical aesthetics nurse is relatively quick as most Botox training can be completed in as little as two days.
Botox Training at National Laser Institute
If you are a physician, nurse or medical professional looking to incorporate cosmetic lasers and injectables into your business, consider attending the National Laser Institute! We offer comprehensive aesthetics training for medical professionals that can be completed in as little as a weekend.
Our CE/CME training courses combine classroom (didactic) and clinical hands-on training in a medical spa setting for the ultimate learning experience!
Each course is taught by experienced instructors – physicians, nurses, cosmetic laser techs and more – with seven to 20 years of experience in the field.
Your classroom education will prepare you for clinicals and teach you about the aging process, types of neurotoxins and fillers, safety and indications for Botox treatments, among other things.
Clinicals will be spent in our state-of-the-art medical spa where you will be placed in small, intimate groups for the rest of your training. Sitting no further than a foot away from the training bed, you will observe comprehensive Botox and dermal filler demonstrations and perform these cosmetic treatments on scheduled clients.
Did you know one of the things that set us apart from other esthetic schools is we spend millions of dollars each year on scheduling real clients for you to treat?
By the end of your training at National Laser Institute, you will have experience with some of the most requested injectable treatments, including Botox, dermal fillers, Kybella, platelet-rich plasma (PRP) and more!
If you would like to learn more about continuing education courses, fill out the form on your right or give us a call at 1-800-982-6817.