Leading Botox Course for Medical Professionals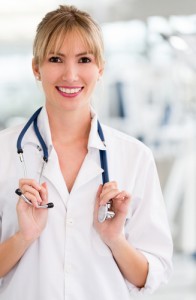 When it comes to education, quality is important. In most cases, we know where to find good quality. You probably wouldn't go to McDonald's if you wanted a 5-star hamburger. But with education, especially continuing education, it can be a little more difficult to find the quality learning environment you're looking for.
Lucky for you, we're making the process of finding quality education a lot simplier. Home to the top medical esthetic experts and having been around for over a decade, National Laser Institute is the medical esthetic school for you if you've been seeking out Botox certification.
Botox is the #1 cosmetic injectable in the U.S. with over 5 million treatments performed in the nation just last year. Medical professionals meet the requirements to attend a Botox course in order to gain the training they need to treat clients of their own. Because Botox is a cosmetic treatment, medical professionals are able to capitalize on the profits without the hassle of insurance. And since Botox goes for around $500 a pop and only takes roughly 30 minutes per treatment, you're able to potentially make $1,000 an hour!
There are tons of Botox courses offered out there, but it's imperative that you find a Botox course that will offer you expert-level knowledge and training, hands-on clinical experience, and phenomenal resources. You'll find all of that and more at National Laser Institute.
Botox Certification and Training Course
Our weekend, two-day Botox course not only provides you with Botox injection training, but Dysport training and dermal fillers (Juvederm, Restylane, etc.) training as well. This course is led by leading medical esthetic experts who have been in this industry for years, giving you the skillsets and knowledge you need to succeed and practice safe, effective treatments on clients.
Our attendees favorite portion of our Botox course is the clinical, hands-on training. This is where they can put their knowledge to the test by practicing Botox, Dysport, and dermal filler injections on real, scheduled clients within our retail medical spa. This clinical training gives you real world experience by watching your peers practice as well as practicing these cosmetic injectables yourself!
Botox Course at National Laser Institute
National Laser Institute is the leading medical esthetic school in the nation and has earned a gold standard of education. We have earned many outstanding reviews. To see what medical professionals are saying about our Botox course, you can view our testimonial video below!
If you'd like to learn more about Botox certification or National Laser Institute, simply fill out the form on your right or call 800.982.6817.