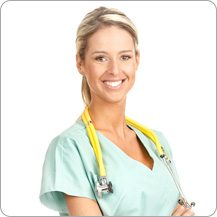 Challenged by increasing rates for malpractice insurance and declining fees for medical services, doctors in all specialties have been jumping on the medical aesthetics bandwagon. While some are abandoning existing practices in favor of an entirely new kind of medical aesthetics practice, others are simply adding lucrative services such as BOTOX® and skin rejuvenation to their existing practices. Now is simply the best time ever to consider physician assistant CME in the exiting world of medical aesthetics.
If you are looking for physician assistant CME, consider this: even in tough economic times more people are turning to BOTOX® and Dermal Fillers to help them feel better, look better and pay much less than surgical face lifts. In the third quarter of 2008 BOTOX® sales rose 13%!
Why is National Laser Institute the best school for Physician Assistant CME?
Medical aesthetics training is one of the easiest ways to boost your resume, improve your practice's bottom line and yes, have fun doing it! We provide clinical considerations as well as important cosmetic issues that enhance communication between the provider and the client. We also enlighten the participant on how to build a practice and capitalize on the enormous market that now exists in the U.S. for BOTOX® and Fillers, laser and light-based treatments, sclerotherapy, and facial rejuvenation.
For more information on Physician Assistant CME, contact us today at 480-290-7399 or just fill out our form on the right.