Not All Kybella Training Is Created Equal
FDA approved Kybella is a non-invasive injectable that eliminates the dreaded "double chin" without going under the knife.  Kybella is like liposuction in a syringe and it contains a naturally occurring molecule that absorbs fat while leaving other cells healthy and intact.  This molecule is what deoxycholic acid consists of, a fat-melting substance already naturally occurring in our bodies.  
The fact that Allergan recently paid $2 billion to purchase Kybella proves demand for this drug is going to rise.  If you haven't added Kybella to your service offering yet, you should strongly consider receiving your Kybella training at the National Laser Institute.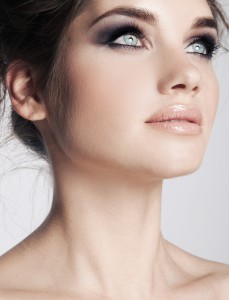 How Does Kybella Work?
When Kybella is injected into the double chin, it destroys those fat cells, and the skin is tighter creating a contoured jawline.  Studies show 70 percent of Kybella patients felt physical and emotional improvement after the treatment.
For best results, patients should commit to about two to six treatments, spaced a month apart, with anywhere from 12 to 20 little injections per visit. The treatment only takes about 20 minutes per session. Kybella results are noticeable at four to six weeks and last for years, and touch-ups are not expected.
Not All Kybella Training Is Created Equal
Not all training institutions are created equal.  And, as with all cosmetic treatment training, you want to be educated by the best.  The National Laser Institute will provide you with the very best quality comprehensive hands-on medical esthetic training in the country. You will benefit from our technical instruction and gain practical experience  with hands-on training with real clients.  
If you'd like to learn more about our Kybella, Botox, and dermal filler training, simply call 800-982-6817 or fill out our form on the right.