Learn Off-Label Treatments During Botox Training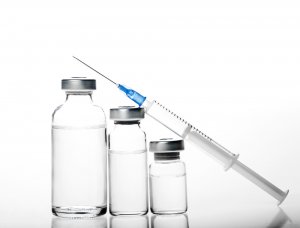 A recent study done by RealSelf found that 83% of consumers don't know what off-label means.
In the medical aesthetics industry, Botox is one treatment option that has off-label uses.
If you are a nurse, physician or medical professional, you can earn your Botox and fillers certification from National Laser Institute and learn some of the most requested off-label Botox treatments.
What Does Off-Label Mean?
What does off-label mean? Simply put, off-label means that an FDA-approved drug is being used for an unapproved use.
Before a drug can be approved, a company must submit clinical data and other information to be reviewed by the FDA. The company must be able to show that the drug is safe and effective for the intended use.
The term "safe" means the FDA has determined that the benefits outweigh the potential risks of using the drug. Sometimes, specific treatments are considered off-label, because there just isn't enough clinical data on it.
Once you receive your Botox and dermal filler training, you may find yourself performing some of these off-label treatments:
Botox for a "Lip Pop." This is one of the most popular off-label treatments. A Lip Pop is designed to give clients a sexy, pouty and fuller lip.
Botox for an eyebrow arch. Cosmetic nurses can raise the tail of the eyebrow by injecting Botox into the brow depressors to create an eyebrow lift.
Botox for platysmal bands. Over time, thick vertical platysmal bands become visible, creating a V-shape from the top portion of the neck to the base. Botox injections can relax this area and soften the neck bands.
Dermal fillers for under the eyes. Dermal fillers are administered to the tear troughs to eliminate those dark circles that come with aging.
Fillers for cheeks. Dermal fillers can be used to recontour the face, restoring lost volume to the cheeks, cheekbones and chin.
Filler to mimic a surgical nose job. Dermal fillers can be administered to the nose, which helps lift it.
Botox Training at National Laser Institute
At National Laser Institute, we teach hundreds of nurses, physicians and medical professionals each year how to administer Botox, dermal fillers and other cosmetic injections. The best part: These courses can be completed in two weeks or less!
Our CE/CME training courses are led by industry-leading medical professionals and medical aesthetics experts with seven to 20 years of experience in the field. The courses are divided into two sections: didactic and hands-on training.
In the classroom, you will learn about injection techniques, facial anatomy and patient care. During hands-on training, you will be placed in small, intimate groups no more than a few feet from the training bed where you will watch comprehensive demonstrations from the instructor and have the opportunity to perform these treatments yourself!
While other cosmetic laser schools have their students do hands-on training on each other, we spend millions each year to book scheduled clients for you to work on to gain real-world experience in a medical spa setting!
To learn more about National Laser Institute's comprehensive CE/CME training, please give us a call at 1-480-290-7399, and one of our admissions advisors will be happy to assist you!