Physician's Assistant Programs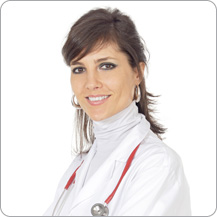 The popularity of physician's assistant programs continues to grow rapidly, ever-expanding the role of this vital person to a doctor's practice. As more and more doctors are adding medical aesthetics services such as BOTOX®, dermal fillers, and anti-aging laser skin treatments to their practices, the opportunity for physicians assistants to perform these services also increases.
Continuing medical education is an important part of the physician's assistant programs. CE/CME approved training in cutting edge medical aesthetics procedures make the PA more marketable in the industry and more valuable to the time-crunched doctor. If you have considered training in the exciting field of medical aesthetics, your timing couldn't be better! The medical aesthetics industry is a 10 billion dollar industry that's projected to increasingly grow in the next several years. BOTOX® has been the #1 nonsurgical cosmetic treatment in the nation with over 5 million services performed in the U.S. in 2013 alone. Dermal fillers, laser hair removal and photofacial skin rejuvenation are also top treatments with millions of services being performed each year.
Why is National Laser Institute the best school for Physician's Assistant Programs?
As the leading medical aesthetics school in the industry, our medical aesthetics classes are taught by highly trained physicians and experts in the field. We have been around for over a decade and train thousands of medical professionals each year. Additionally, we offer marketing seminars and business development classes that teach you how to add cosmetic procedures such to your medical practice.
Our 12-day comprehensive program is our most popular course. It involves learning and training with cosmetic laser and injectables like laser hair removal, BOTOX®, dermal fillers, radiofrequency skin tightening, sclerotherapy, and more. Part of this course is your classroom training where you will be learning from industry experts and learning objectives such as laser safety, the Fitzpatrick scale, biophysics, and more. The second part of this course our clinical, hands-on portion within our retail medical spa. Here you will gain hands-on training and experience with state-of-the-art equipment by practicing your techniques on clients!
What are medical professionals saying about our courses at NLI?  View our testimonial video and find out!
Wouldn't you like to add an additional revenue stream to your practice and reduce your dependence on insurance companies? Medical aesthetics is a booming business, and it is essential you better understand its business side to avoid costly mistakes.
For more information on physician's assistant programs and how you can add medical aesthetics training to your resume, contact us today at 1-800-982-6817 or simply fill out the form on your right.
Read on to learn more:
Comprehensive medical professional course