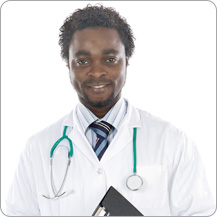 Seeking an RN to BSN degree? Do you have a desire to earn a profitable income? Have a passion for helping others? Then consider revenue-enhancing training in medical aesthetics! As the current population ages, breakthroughs in medical technology are giving each of us the opportunity to not only feel younger than we are, but also look younger. Lasers, dermal fillers, and other injectibles as well as improved skin products are all part of our arsenal in the war against aging, and more and more Americans are turning to these as a cheaper, less invasive alternative to plastic surgery.
As the population turns to the many advantages that medical aesthetics offers, the job opportunities in this industry also increases. With an unstable economy and the unemployment rate on the rise, Americans are now being forced, more than ever before in our lifetimes, to examine more deeply their current career paths. If you are considering an RN to BSN degree but want less of a financial commitment and more flexibility in your schedule, then call us about medical aesthetics training at the National Laser Institute!
Why is National Laser Institute the best school for RN to BSN degree alternatives?
Our classes are taught by reputable Dermatologist and Cosmetic Surgeon instructors and our advanced accredited courses provide continuing education to physicians, physician assistants, nurses and nurse practitioners. If you are considering a RN to BSN degree but aren't sure whether you want to commit the time and money needed to do so, consider National Laser Institute. In less than two weeks' time, you can be on your way to a full or part time career in the booming field of medical aesthetics!
You will receive hands on instruction covering the leading medical aesthetic procedures and technologies such as sclerotherapy training, BOTOX® and Dermal Fillers, laser, Intense Pulsed Light (IPL), and other cutting edge medical aesthetic modalities. For more information on alternatives to an RN to BSN degree, contact us today at 1-800-982-6817 or simply fill out the form to your right.