Scottsdale Botox Injection Training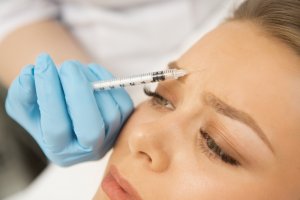 Are you a licensed healthcare professional who is eager to learn Botox and master your injection technique?
Our Scottsdale Botox injection training courses offer attendees the most comprehensive learning experience, complete with hands-on training in a medical spa setting.
For medical professionals interested in expanding their practice, National Laser Institute offers an exclusive marketing seminar that discusses how to start attracting aesthetic clientele among other topics!
Botox Injection Training at National Laser Institute
For over a decade, National Laser Institute has offered CE/CME accredited training to physicians, nurses and other healthcare professionals. Our Botox certification courses supplement classroom education with hands-on clinical training, so attendees feel comfortable and confident in the new skills.
But that's not the only reason our courses are unique! Take a look at what separates us from other medical aesthetics schools:
Courses are led by the medical aesthetics industry's leading physicians, nurses and skin care specialists.
National Laser Institute is the No. 1 medical aesthetics training brand in the country with 70% of attendees flying in from across the world to take courses.
We have trained more medical professionals to use cosmetic injections and lasers than any other school in the nation.
While other medical aesthetics schools may have you in a class with 20-30 other students, we keep our classes small with only five students in each clinical room for individualized training and support.
We provide scheduled clients during clinicals so that you can gain real-world experience in cosmetic injections and laser services.
National Laser Institute pioneered the cosmetic laser and injectable training industry over a decade ago.
Graduate Services Department that sends out over 500 job leads a month to our alumni and current attendees.
Earn Your Botox Certification
Are you ready to take your career to the next level by entering the $16 billion medical aesthetics industry? National Laser Institute, the nation's leading medical aesthetics school, offers Scottsdale Botox injection training for medical professionals that can be completed in just one weekend.
Each Botox course is specifically designed to prepare medical professionals with the skills necessary to administer noninvasive treatments like Botox and dermal fillers in any medical setting!
If you're interested in enrolling in one of our Scottsdale Botox injection courses, we invite you to check out tens of thousands of National Laser Institute reviews from previous attendees like Dr. Ryan Krch who took several of our CE/CME courses. You can hear about his training experience in the video below!
Our NEW cutting-edge hybrid* online experience will enable you to continue on your journey towards learning injections and more. During our CME Hybrid* Online Cosmetic Injections Course you will receive a combination of online classroom and clinicals, including demonstrations on Botox, Dermal Fillers, Off Label Botox & Filler Injections, PRP, Sclerotherapy, Kybella & PDO Threads. 
Botox training is an exciting career opportunity for physicians who want to expand their practice and increase revenue by adding Botox treatments to their practice. Many RNs take CE/CME training courses to broaden their skills to start a new full-time career as a cosmetic nurse.
To learn more information about medical aesthetics training at National Laser Institute, fill out the form on the right or call 1-480-290-7399 to speak with an Admissions Advisor.