What is The Difference Between Botox and Dermal Fillers?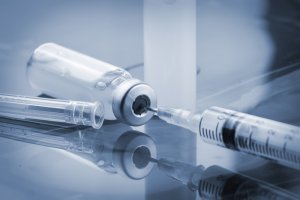 Botox and dermal fillers are two minimally invasive procedures that are effective for reducing signs of aging.
Their popularity has risen in the medical aesthetics industry with Americans requesting over nine million Botox and dermal filler treatments just last year alone.
While Botox and fillers sound similar, the truth is these treatments address different concerns. So, what is the difference between Botox and fillers?
What is Botox?
Botox is a purified form of the botulinum toxin used to address facial wrinkles. The wrinkle treatment works by blocking nerve signals in the muscles where it is injected. The targeted muscle is temporarily frozen and allows the wrinkles to soften. Cosmetic treatments made with botulinum toxin are also called neuromodulators or neurotoxins. They are typically marketed under the names Botox Cosmetic, Dysport and Xeomin.
What Can Botox Treat?
Botox can treat dynamic wrinkles, often called "expression lines" and include the glabellar (frown) lines, forehead lines and the crow's feet. In addition to the FDA-approved uses for Botox, there are several off-label uses: the lips, eyebrow arch and platysmal bands. Aesthetics is not the only reason for Botox as it has several medical uses. Botox has several medical uses, including chronic migraines and hyperhidrosis (excessive sweating).
What are Dermal Fillers?
Dermal fillers, sometimes called soft tissue fillers or facial fillers, are made from hyaluronic acid and injected beneath the surface of the skin to increase volume and fullness through increased collagen production. Fillers and similar substances are used to "fill in" or plump areas that have lost significant volume and smoothness. Unlike Botox, this anti-aging treatment requires local or topical anesthesia, applied to the face 20 to 30 minutes before the procedure.
Where are Dermal Fillers Used?
The FDA has approved dermal fillers to treat static wrinkles that occur on the face, primarily the nasolabial folds, cheeks and lips. Cosmetic injectors can also use fillers to treat off-label areas like under the eyes, the nose, earlobes and the hands.
CE/CME Training at National Laser Institute
National Laser Institute pioneered the medical aesthetics industry with comprehensive professional training courses for cosmetic injections and lasers that can be completed in two weeks or less!
Our CE/CME training courses are designed to prepare physicians, nurses and medical professional to perform minimally invasive procedures like Botox and dermal fillers in any medical setting!
Each course includes classroom (didactic) education and clinical hands-on training for the ultimate learning experience. We want you to feel comfortable and confident in providing these anti-aging treatments to your future clientele.
In the classroom, students learn things like proper injection techniques, facial anatomy and patient care. During clinical hands-on training, students are broken into small groups and work on scheduled clients in a luxury retail medical spa setting to gain real-world experience.
By the end of medical aesthetics training, you will know how to provide cosmetic injections like Botox, dermal fillers (Restylane®, Perlane® and Juvederm®), PDO threads, Kybella, sclerotherapy, platelet-rich plasma (PRP) and more!
For students who have a limited amount of time, we offer CE/CME aesthetics courses that can be completed in as little as a weekend or a couple of days.
We invite you to check out tens of thousands of National Laser Institute reviews from previous attendees like Dr. Ryan Krch who took several of our CE/CME courses. You can hear about his training experience in the video below!
If you are interested in continuing education courses at National Laser Institute, fill out the form on your right or give one of our admission advisors a call at 1-800-982-6817.