6 Ways to Earn More Money by Attending a Laser Hair Reduction School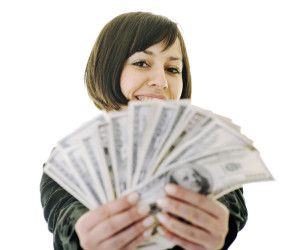 The skin care industry has massively advanced throughout the last decade, and estheticians, cosmetologists, and other skin care experts have the opportunity to earn more money. How? By adding laser hair reduction to their area of experience!
Laser hair reduction uses state-of-the-art technology to rid unwanted hair. Because people are attracted to technological advancements, like the newest cell phone upgrade or the newest car model, it's natural that they'd want revolutionary treatments when it comes to skin care improvement.
When you attend a laser hair reduction school, you become a laser hair reduction technician and increase your opportunities to earn money in the skin care industry. Here are skin great reasons why you should attend a laser hair reduction school and how you can earn more money doing so!
1. Work in doctor's offices or dermatology clinics. With your laser hair reduction certification, depending on your state, you may be able to work in a medical professional setting. More and more doctor and dermatology clinics are integrating medical spa practices, including laser hair reduction. Many places will pay commission on top of an hourly wage, giving you the chance to earn more income.
2. For the gym goddess, bring your skills to fitness centers. Like medical professional practices, many fitness centers have been offering medical spa services as well. Nobody wants to reveal hair legs or armpits at the gym! By taking your laser hair reduction training and putting it to use in a fitness center environment, you also increase monetary opportunities!
3. Luxury hotels and resorts. Maybe you like the luxury hotel environment and if so, you're in luck. Many hotels and resorts across the nation offer spas inside their facility, and if you're an esthetician who also is skilled in laser hair reduction, you're more than likely to make more money than the esthetician who has only been to esthetician school and not laser hair reduction school!
4. Like where you work? Market to your current clients! Perhaps you're happy at your current place of work, wherever that may be. Adding on another skill set to your prior skin care experience can increase your profit and even the number of customers who want to receive laser hair reduction from you!
5. Open your own laser clinic. If you're really passionate about laser hair reduction and other laser treatments, you can open your own laser clinic! It may be a lot of work in the beginning, but you control what you charge for your treatments. You're in control of your money and earning opportunities!
6. Market your services in unique ways. Reach out to new clients who may want to receive laser hair reduction from you. This can be as simple as providing pamphlets in the lobby, a video loop of treatment benefits in the lounge, or paying for larger advertising services. In the long run, more clients result in a larger payoff!
Where to Find a Laser Hair Reduction School
National Laser Institute is the leading laser hair reduction school in the nation and offers laser training courses for estheticians, cosmetologists, medical professionals and those who are looking for a career change.
Our laser hair reduction course includes both hands-on training as well as classroom training from leading laser experts. Students will gain the opportunity to perform laser hair reduction on different clients within our luxury medical spa setting, gaining practice with different state-of-the-art lasers. Laser safety and methods of skin rejuvenation are also included in this course.
Laser hair reduction school can change the way you make money within this advancing skin care industry! To learn more about laser training courses or National Laser Institute, please call 800.982.6817.
Read for more information on:
Laser Hair Reduction Certification
Laser Hair Reduction Education